Symphony Radio - Symphony Radio LIVE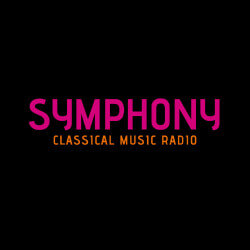 About Symphony Radio
Contacts - Phone number, SMS, E-mail, Facebook etc.






















































More radios
Symphony Radio comment box
This box is not read by the Radio's staff! So if You would like to ask for a song, or to send a word to the radio presenter, try the
Facebook Box
or one of the
contacts!
Similar radio stations in other countries

06:52
Martynas - Telephone

06:45
Claudio Arrau - Liszt: 12 Etudes d'exécution transcendante, S.139

06:41
Laura Wright - Race To The End From "Chariots Of Fire"

06:38
Czech Philharmonic Orchestra - Elgar: Variations on an Original Theme, Op.36 "Enigma"

06:36
Arturo Benedetti Michelangeli - Debussy: Children's Corner, L. 113

06:32
Gothenburg Symphony Orchestra - Offenbach: Les Contes d'Hoffmann / Act 4

06:28
Víkingur Ólafsson - Badzura: Muse d'eau

06:15
Valentina Lisitsa - Rachmaninov: Piano Concerto No. 3 in D Minor, Op. 30

06:12
Musica Antiqua Köln - Biber: Sonata a 6 "Die Pauern-Kirchfahrt genannt" in B

06:09
Roberto Michelucci - Vivaldi: Concerto for Violin and Strings in E, Op.8, No.1, R.269 "La Primavera"
Get older playlist
00:00 -
The Best Classical Music 24 hours a day