WLR FM - WLR FM NEWS - WLR FM LIVE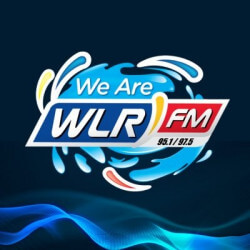 About WLR FM
Listen to the online radio of WLR FM live, which was officially launched in 1989 but had also operated as a pirate radio station for a decade prior. The radio is owned by The Irish Times. WLR FM functions as a local commercial radio station primarily serving the people of its home county as the most important source of information and music. WLR FM has earned multiple awards, including the "Local Station of the Year" title at the PPI Radio Awards in 2012 and Ireland's IMRO Local Station of the Year award in 2019, 2020, 2021, and 2022. The station's playlist features the best pop music from the last 40 years, with specialist programmes also including country and Irish music. Traditional Irish culture is not only reflected in its music but also in native language programmes. As a local radio station, WLR FM provides airtime for debates on locally relevant politics, current affairs, community issues, and a wide range of topics of importance in its talk shows. The broadcaster ensures that oversleeping on weekdays is impossible with its morning show, "The Big Breakfast Blaa", hosted by Ollie Carroll and Dymphna Nugent, airing from 6am to 10am.

WLR FM slogan: "We are WLR FM"
Do you see incomplete, outdated or incorrect information on our site? Do you think You know more about the radio? Help us, write to us on Facebook and in exchange we'll reward you with advertisement free use! :)
Contacts - Phone number, SMS, E-mail, Facebook etc.
Ballymacarbry, NE Waterford

-

97.5

FM
East County Waterford

-

94.8, 97.5

FM
Suir Estuary

-

94.8

FM
Waterford City

-

95.1

FM
West County Waterford

-

95.1

FM
WLR FM Frequency map
More radios
WLR FM comment box
This box is not read by the Radio's staff! So, if you would like to ask for a song, or send a word to the radio presenter, try one of the
contacts!
News about WLR FM
Recommended radios

11:55
FREE ELECTRIC BAND - ALBERT HAMMOND

11:48
WLR-IMRO LOCAL STATION OF THE YEAR.


11:39
CHERRY CHERRY - NEIL DIAMOND

11:35
WLR-IMRO LOCAL STATION OF THE YEAR.

11:32
I DONT BELIEVE - ROGER WHITTAKER

11:28
THE LAST FAREWELL - ROGER WHITTAKER

11:24
ADIOS - LINDA RONSTADT


10:38
WLR-IMRO LOCAL STATION OF THE YEAR.
Get older playlist
WLR doesn't switch off, so you don't have to either. Whether you're on the graveyard shift at work, on child-minding duties, or simply a night owl who snoozes during the day, our overnight music is a brilliant mix of classic, pop, 80s, 90s, rock, indie and more.
Abair Amach É is presented by Mollaí Nic Eochaidh. Abair Amach É will connect listeners on a variety of different topics ranging from music, arts and events, entertainment and anything else that's happening across Waterford. Mollai has a passion for Irish Language and loves speaking to people, especially in her native tongue! Mixed with the best tunes, this is a show not to be missed each week. Abair Amach É, Saturday's from 9pm-10pm and is repeated Sunday mornings from 6-7am on WLR. Listen back to Abair Amach É here.
07:00 -
Seán's Sunday Sunrise
Let Sean Organ brighten your Sunday morning and put a spring in your step with great music, the stories of the day from the newspapers, good competitions, news of events from around the county and much, much more on Seán's Sunday Sunrise. Listen back to Seán's Sunday Sunrise here.
Sunday mornings are for lazy lie-ins, good coffee and great music with Timmy On Sunday. From 10 am to midday, Timmy plays the best classic hits from the 70s, 80s, 90s & 00s and he loves requests too. Timmy On Sunday is brought to you by Coffee House Lane. Listen back to Timmy On Sunday here.
12:00 -
Damien Tiernan on Sunday
Damien Tiernan on Sunday delivers a quality informative and entertaining programme each Sunday looking back at the big stories from the news week in Waterford. Listen back to Damien Tiernan on Sunday here.
13:00 -
The Sunday Jukebox
Sunday is always a great day for sport. Andy McCloskey brings you results and updates from sporting fixtures as they unfold, with the help of the team on the WLR sports desk, on The Sunday Jukebox. Combined with good music, this rundown on action from at home and abroad makes for great listening on a chilled out Sunday afternoon – tune in and see for yourself! Listen back to The Sunday Jukebox here.
Join Rick Whelan every Saturday and Sunday playing all your favourites on Here's Ricky! Whether your musical decade of choice is the 70s or 80s, you'll find yourself in top form listening to Rick play the classic hits over the airwaves. Listen back to Here's Ricky here.
19:00 -
Showtime with Wayne Brown
Listen in to Showtime with Wayne Brown each Sunday for the very best of music from the world of musicals and stage. This is a hugely popular show as Wayne brings his wealth of knowledge and experience of theatre to the radio waves. Listen back to Showtime with Wayne Brown here.
21:00 -
Absolute Irish with John O'Shea
John O'Shea plays the best country and Irish songs for his legion of loyal listeners on Absolute Irish which is one of the most popular in the WLR evening schedule. Let John ease you into Monday morning with your favourite hits…what better way to lift your mood for the week ahead! Listen back to Absolute Irish here.