WLR FM - WLR FM NEWS - WLR FM LIVE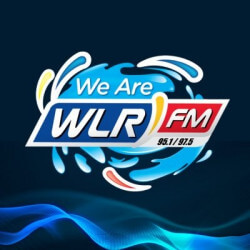 About WLR FM
Listen to the online radio of WLR FM live, which launched officially in 1989, but also operated before as a pirate radio station for a decade. The radio is in the ownership of The Irish Times.
The broadcaster operates as a local commercial radio station which serves primarily the people of its home county as the most important information and music source. WLR FM is a multi-award winner radio station, for example it has won the "Local Station of the Year" title in 2012 at the PPI Radio Awards.
The station's playlist is built from the last 40 years' best pop music, but also country and Irish music appear in specialist programmes. The traditional Irish culture appears not just in music, but in native language programmes too. As a local radio provides the air-time for debates about locally relevant politics, current affairs, community issues and every imaginable topics which could have importance are discussed in the talk shows.
The broadcaster makes the oversleeping impossible on weekdays with its morning show "The Big Breakfast Blaa" from 6am to 10am lead by Vinny and Aoibhin.

The popularity of the country and Irish music selection of the radio made the launch of a spin-off station necessary, so in 2018 the "Absolute Irish" sister station commenced broadcasting, You can launch it below the player!

WLR FM slogan: "We are WLR FM"
Do You see incomplete, outdated or incorrect information on our site? Do You think You know more about the radio? Help us, write to us on Facebook and in exchange we'll reward You with advertisement free use! :)
Contacts - Phone number, SMS, E-mail, Facebook etc.
Ballymacarbry, NE Waterford

-

97.5

FM
East County Waterford

-

94.8, 97.5

FM
Suir Estuary

-

94.8

FM
Waterford City

-

95.1

FM
West County Waterford

-

95.1

FM
The broadcast is available on the traditional analogue way in County Waterford and partly in its surrounding counties, and also by its online radio stream without territorial restrictions.
WLR FM Frequency map
More radios
WLR FM comment box
This box is not read by the Radio's staff! So if You would like to ask for a song, or to send a word to the radio presenter, try the
Facebook Box
or one of the
contacts!
News about WLR FM
Do You follow our Facebook page already?

15:17
WLR-IMRO LOCAL STATION OF THE YEAR.

15:14
TAKE YOUR MAMA - SCISSOR SISTERS

15:10
BORN THIS WAY - LADY GAGA


14:55
WLR-IMRO LOCAL STATION OF THE YEAR.

14:51
I WANT TO BREAK FREE - QUEEN


14:29
WLR-IMRO LOCAL STATION OF THE YEAR.

14:26
EVERYBODY'S FREE - ROZALLA

14:21
FREEDOM 90 - GEORGE MICHAEL
Get older playlist
WLR doesn't switch off, so you don't have to either. Whether you're on the graveyard shift at work, on child-minding duties, or simply a night owl who snoozes during the day, our overnight music is a brilliant mix of classic, pop, 80s, 90s, rock, indie and more.
07:00 -
Seán's Saturday Sunrise
Sean Organ is up and about early on Saturday mornings to welcome in the weekend and uplift listeners with top-class music, a rundown of the morning's papers and also some great competitions! Plus you'll hear all the latest news, sport and happenings throughout the County. What better way to get your weekend off to a flying start! Listen back to Seán's Saturday Sunrise here.
You certainly don't have to be a farmer to enjoy and be informed by Kieran O'Connor's long-running 'Farmview' programme which continues to be a popular feature of the WLR schedule! Everything from farm gate to dinner plate is up for discussion with emphasis on local news and views across the county of Waterford. Farmview on WLR is brought to you in association with Tirlán. Listen back to Farmview here.
10:00 -
The Saturday Café
Join Maria McCann and guests on The Saturday Café as they chat about news, pop culture and lifestyle in a relaxed and fun format. Put the kettle on, sit back and enjoy a cuppa on your Saturday morning while Maria entertains you with the best of talk, music and features. The Saturday Café is brought to you in association with Home Instead. Listen back to The Saturday Café here.
Nigel Kelly presents WLR's flagship sports show On The Ball, which airs every Saturday from 12pm. Hear interviews with sporting stars from the GAA, soccer, rugby, golf, boxing, racing and athletics worlds and much more. Listen back to On The Ball here.
13:00 -
The Saturday Jukebox
Timmy Ryan has all your sports updates, music and more on The Saturday Jukebox. You can also find Timmy and the WLR Street Team out and about around Waterford and city in the WLR Outside Broadcast Unit. Listen back to The Saturday Jukebox here.
Join Rick Whelan every Saturday and Sunday playing all your favourites on Here's Ricky! Whether your musical decade of choice is the 70s or 80s, you'll find yourself in top form listening to Rick play the classic hits over the airwaves. Listen back to Here's Ricky here.
Ali Reville brings you a nostalgia-drenched celebration of the best 90s music and pop culture every Saturday night on Smash Hits from 7-9pm right here on WLR.
Abair Amach É is presented by Mollaí Nic Eochaidh. Abair Amach É will connect listeners on a variety of different topics ranging from music, arts and events, entertainment and anything else that's happening across Waterford. Mollai has a passion for Irish Language and loves speaking to people, especially in her native tongue! Mixed with the best tunes, this is a show not to be missed each week. Abair Amach É, Saturday's from 9pm-10pm and is repeated Sunday mornings from 6-7am on WLR. Listen back to Abair Amach É here.
Ceolta Déise le Míchéal Ó Drisleáin airs Saturdays from 10pm-12am on WLR. Featuring the best in traditional music from Waterford and beyond, Míchéal will be inviting guests in for a chat, and maybe even a session of live music at times. Míchéal has been nominated for 'Newcomer Of The Year' and 'Best Irish Language Programme Of The Year' at the IMRO Radio Awards. Join Míchéal for the best of trad and folk music, Saturdays from 10pm here on WLR. Listen back to Ceolta Déise here.