RTÉ Lyric FM - Lyric FM LIVE - Lyric FM Listen LIVE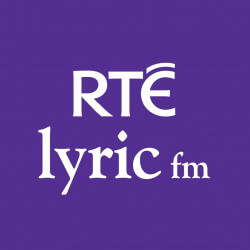 About RTÉ Lyric FM
Listen to the online radio of RTÉ Lyric FM live, which has been broadcasting nationally since 1999 from its Limerick studios. The station is in the ownership of Raidió Teilifís Éireann which is Ireland's National Public Service Broadcaster.
RTÉ Lyric FM provides the conservative entertainment within RTÉ's radio group, therefore the playlist is composed of classical music, which means classic, opera, jazz, world, traditional, contemporary music - even movie soundtracks - the point is that the sounds have been made with traditional instruments. The music is the main fabric in the radio's non-stop broadcast, but there is some talkative time when topics about the origins of the played music, and about the arts of Ireland and the world help to place the heard music pieces into context.
The broadcaster starts the weekdays with its breakfast show "Marty in the Morning" from 7am to 10am hosted by Marty Whelan who picks the best tunes to wake up, and besides the music, informs his listeners about the latest news and gives travel and weather updates.

RTÉ Lyric FM 's slogan: "Where Life Sounds Better"
Do You see incomplete, outdated or incorrect information on our site? Do You think You know more about a radio? Help us, write to us on Facebook and in exchange we grant You advertisement free use of our site! :)
Contacts
Athlone

-

98.9

FM
Ballybofey, Donegal

-

99.3

FM
Bantry, SW County Cork

-

98.3

FM
Casla, Galway

-

98.0

FM
Central Mayo

-

98.9

FM
Cork City

-

99.3

FM
Cork City and SE County Cork

-

98.8

FM
County Dublin

-

96.7

FM
County Monaghan & Armagh City

-

98.5

FM
Dingle Peninsula, Kerry

-

98.7

FM
Dunquin, Kerry

-

98.3

FM
East Donegal and Derry area

-

98.8

FM
East Ireland

-

98.7

FM
Falcarragh, Donegal

-

98.4

FM
Fermoy, Cork

-

99.0

FM
Kinsale, Cork

-

98.6

FM
Lehinch, Co Clare

-

99.3

FM
Limerick City

-

99.0

FM
Mid Kerry

-

98.0

FM
Mid Tipperary

-

98.6

FM
Mitchelstown, Cork

-

98.2

FM
NE Donegal & N Northern Ireland

-

97.9

FM
NE Ireland, SE & Central N Ireland

-

95.2

FM
North Donegal

-

99.4

FM
North East Wicklow

-

99.1

FM
North Innishowen

-

98.5

FM
North Kerry

-

98.8

FM
North West Ireland

-

97.8

FM
North West Mayo

-

99.5

FM
SE Tipperary & N Waterford

-

97.9

FM
South East County Cork

-

97.8

FM
South East Ireland

-

99.2

FM
South West County Cork

-

97.9

FM
South West Ireland

-

99.6

FM
Waterford City

-

97.9

FM
West County Galway

-

99.1

FM
West County Waterford

-

98.1

FM
West Donegal

-

99.2

FM
West Ireland

-

98.4

FM
West Kerry

-

99.1

FM
The broadcast is available on the traditional analogue way in Ireland, and also on the digital solutions like DigitalTV and as internet radio on RTÉ Radio player - we recommend the online radio stream.
DigitalTV: Sky and Sky+: Channel 0165
RTÉ Lyric FM Frequency map






















































More radios
RTÉ Lyric FM comment box
This box is not read by the Radio's staff! So if You would like to ask for a song, or to send a word to the radio presenter, try the
Facebook Box
or
one of the contacts!
News about RTÉ Lyric FM
Similar radio stations in other countries
Recommended Radios
01:00 -
Lyric Through the Night
02:00 -
The Late Night Sessions
07:00 -
Vox Nostra with Vlad Smishkewych
09:00 -
Laura Fox at the Weekend
10:00 -
The Hamilton Scores
13:00 -
Aedín Gormley's Sunday Matinée
16:00 -
Evelyn Grant's Weekend Drive
17:00 -
Weekends on 2FM with Aifric O'Connell
18:00 -
The Lyric Feature
19:00 -
Mystery Train with John Kelly
21:00 -
The Singers Upfront