Midlands 103 LIVE - Midlands 103 Radio LIVE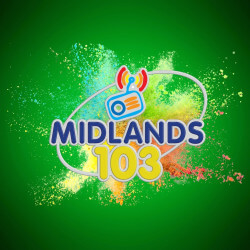 About Midlands 103
Listen online to the internet radio of Midlands 103 live here, on IrishRadioLive!
Midlands 103 commenced broadcasting in 1990 as Midlands Radio Three, and in 2003 relaunched with its current name. Midlands 103 operates as a commercial local radio station from its Tullamore studios, and also has some additional studios in Athlone and Mullingar. Midlands 103 is in the ownership of Tindle Radio Group, and has analogue availability in counties Laois, Offaly and Westmeath.
Midlands 103's talk-emphasized programme structure brings the most diverse topics under the scope on local and national-international importance. Thus generally news, sports, life and current affairs of Midlands region are discussed, not just by the presenters and by their guests, but also phone-ins give the chance to the listeners to express their viewpoints. Moreover in subject specialist programmes, business, agriculture, social media, arts and entertainment topics are analyzed further, and also documentaries as well as behind the scene reports highlight the covert details.
Midlands 103's playlist selects from the last 40 years' popular music, and expands in genre specific music programmes, which line up Irish and American country music and even old and new Irish traditional music. Irish emerging talents are supported by Midlands 103 as its Sunday Irish music programme "The Vibe" led by Paul Downey offers air time to their music - the programme's e-mail address to apply is listed below, in the "Contacts" section.
Midlands 103's mornings are in Ann-Marie Kelly's award winner hands - with two Gold IMRO Radio awards in 2018 - on weekdays from 6:30am to 9am. One of the Gold prizes was awarded to Ann-Marie in "Specialist Music Broadcaster" category, which skill of her pervades the morning show, and also can be enjoyed on Friday from 10pm to midnight in "The Roadhouse Café". The other Gold prize of Ann-Marie arrived in "Magazine Programme" category for "The Open Door with Ann-Marie Kelly" documentary programme, which can be followed on Monday from 7pm to 8pm.

Midlands 103's music genres: pop, country, Irish

Midlands 103 radio is available on the traditional analogue way in counties Laois, Offaly and Westmeath, for the detailed FM allocation check the Frequencies section below and the Frequency Map! Midlands 103 is distributed without territorial restrictions through the internet, we recommend the online radio stream.
Do You see incomplete, outdated or incorrect information on our site? Do You think You know more about a radio? Help us, write to us on Facebook and in exchange we grant You advertisement free use of our site! :)
Contacts
Athlone & West Westmeath

-

95.4

FM
Borris in Ossary, W Laois

-

102.6

FM
Castlepollard, N Westmeath

-

96.1

FM
Central and East Westmeath

-

96.5

FM
Laois, Offaly & S Westmeath

-

103.5

FM
Port Laoise

-

96.2

FM
South East Laois

-

102.4

FM
Stradbally, E Laois

-

102.6

FM
Tullamore, Offaly

-

95.7

FM
Midlands 103 Frequency map






















































More radios
Midlands 103 comment box
This box is not read by the Radio's staff! So if You would like to ask for a song, or to send a word to the radio presenter, try the
Facebook Box
or
one of the contacts!
Recommended Radios
02:00 -
Through The Night
Non-Stop Music