Ocean FM LIVE - Ocean FM Radio LIVE - Ocean FM 102.5-105FM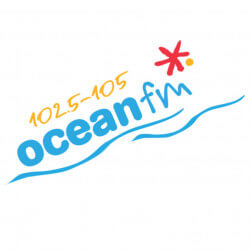 Ocean FM Sligo - 160 Kbps
Ocean FM Donegal - 160 Kbps
About Ocean FM 102.5 - 105
Listen online to the internet radio of Ocean FM live here, on IrishRadioLive!
Ocean FM is a local commercial radio station launced in 2004, with analogue availability in South Donegal, North Leitrim and in County Sligo. Ocean FM is in the ownership of North West Broadcasting Ltd.
Ocean FM's mission is to be the information and music supply for the adult age group in its editorial area. Talk programmes tend to deal with locally relevant topics, politcs, news, sports and current affairs of the Northwest, which in also the listeners have their chance to express their opinions in the phone-in segments. Ocean FM's playlist dives deep in the musical timescale as its easy-listening pop music selection brings pieces from the last 60 years, and also Irish country and Irish traditional music diversify the line-up, moreover also live performances are broadcasted. Ocean FM's news bulletins serve news, sports, travel and weather information primarily on local level, but also national and international news and sports are included.
Ocean FM's "The Breakfast Club" wakes the Northwest on weekdays with Kevin and Mags from 7am to 9am. On the first day of the weekends the "Saturday Breakfast" performs the cold-start led by Seamie Mac from 7am to 9:30am.

Ocean FM's music genres: pop, country, folk

You can tune in with your traditional analogue radio to Ocean FM in counties Sligo, Donegal and Leitrim - For the detailed FM allocation, check the Frequencies section below, and the Frequency Map! Ocean FM is distributed digitally, so You can follow its broadcast by its online radio stream.
nline radio stream.

Ocean FM 102.5 - 105 's slogan: "The Perfect Music Mix (for the Northwest)"
Contacts
Ballyshannon

-

94.7

FM
Bundoran

-

94.7

FM
County Sligo

-

102.5

FM
Glencolumbkille

-

103.0

FM
North County Leitrim

-

102.5

FM
South County Donegal

-

105.0

FM
Tobercurry

-

105.0

FM
Ocean FM 102.5 - 105 Frequency map










































Ocean FM 102.5 - 105 comment box
This box is not read by the Radio's staff! So if You would like to ask for a song, or to send a word to the radio presenter, try the
Facebook Box
or
one of the contacts!
Have You liked our Facebook page yet?
Recommended Radios