Ocean FM - Ocean FM NEWS - Ocean FM LIVE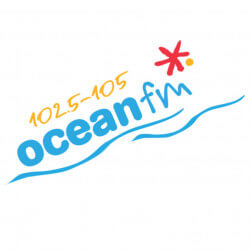 About Ocean FM
Listen to the online radio of Ocean FM live, a local commercial radio station that was launched in 2004. The station is owned by North West Broadcasting Ltd. Ocean FM's primary mission is to serve as the source for information and music tailored to the adult age group within its editorial area. Talk programmes predominantly focus on locally relevant topics, politics, news, sports, and current affairs in the North West region. Listeners also have the opportunity to express their opinions during phone-in segments. The station's playlist delves deep into musical history, offering an easy-listening pop music selection spanning the last 60 years. Additionally, Irish country, traditional Irish music, folk, and live performances contribute to the musical diversity. Ocean FM news coverage provides the latest updates on local news, sports, travel, and weather information, with an emphasis on the local level. It also includes national and international news and sports coverage. To wake up the North West, Ocean FM presents "The Breakfast Club" on weekdays, hosted by Kevin and Mags, airing from 7am to 9am.

Ocean FM slogan: "The Perfect Music Mix"
Do you see incomplete, outdated or incorrect information on our site? Do you think You know more about the radio? Help us, write to us on Facebook and in exchange we'll reward you with advertisement free use! :)
Contacts - Phone number, SMS, E-mail, Facebook etc.
Ballyshannon

-

94.7

FM
Bundoran

-

94.7

FM
County Sligo

-

102.5

FM
Glencolumbkille

-

103.0

FM
North County Leitrim

-

102.5

FM
South County Donegal

-

105.0

FM
Tobercurry

-

105.0

FM
Ocean FM Frequency map
More radios
Ocean FM comment box
This box is not read by the Radio's staff! So, if you would like to ask for a song, or send a word to the radio presenter, try one of the
contacts!
News about Ocean FM
Learning Waves' Journalism Graduate Programme returns for 2023
Learning Waves has secured funding for its Journalism Graduate Programme for 2023. The programme will see 10 graduates placed across 10 Independent Radio Stations for a period of 5 months beginning September 2023. The programme involves plenty of hands-on training which will equip the students with the skills to work in...
More >>
radiotoday.ie - 24.04.2023
Gold radio awards for Newstalk, Ocean FM and Radio 1
RTÉ Radio 1, Newstalk 106-108FM and Ocean FM took home Gold awards from this year's virtual New York Festivals Radio Awards event. Newstalk was given the Best Innovation Gold for its Between The Lines "Living with a disability in Ireland" documentary, whilst Ocean FM was recognised for Best Human Interest Story for Getting Better, Not Bitter. RTÉ Radio 1 got Gold for The Case of Majella Moynihan documentary in the National Or International Affairs category, along with 16 other awards ranging from Silver to Finalist for dramas, social issues, history, culture and digital. Radio 1 Extra also got two awards, a Silver and Finalist badge, for digital content. Two docs from Off The Ball were also recognised with Finalist certificates...
More >>
radiotoday.ie - 26.04.2020
Recommended radios
Wake up every Sunday 9 am to Ocean FM's features and documentaries. Escape for half an hour, whether you are into local history, culture, drama or the sciences, there is something here to prick your ears. Listen on the go or live on air. These features are made by members of the Ocean FM team or in collaboration with passionate individuals, join us for interesting, entertaining and insightful features to kick start your Sunday morning.
Join John Lynch on Ocean FM every Thursday at 9pm for a look at the latest from the farming, fishing and all the latest stories and issues affecting rural parts of the north west region. If you missed the show, you have a second chance to hear it on Sunday mornings at 9:30am
11:15 -
Hospital Requests, Oldies and Irish
14:00 -
Ocean FM Sport on Sunday
Do you love sport? So do we! Got a sports story or event? Email sport@oceanfm.ie. Find us on Facebook and Twitter @oceanfmsport.
22:00 -
Amazing 80's Overnight