RTÉ Radio 1 Extra - RTE 1 Extra - RTÉ Radio 1 Extra LIVE
If the online broadcast of RTÉ Radio 1 Extra doesn't start, or lags,
please contact us on the
Contact page
, or try to find the error on the
Troubleshooting page
.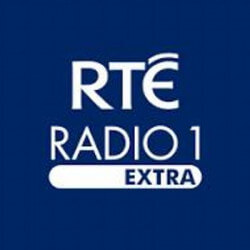 About RTÉ Radio 1 Extra
Listen to the online radio of RTÉ Radio 1 Extra live, which is RTÉ Radio 1's digitally distributed sister station, launched in 2008 as RTÉ Choice, and arrived to its current name in 2013. RTÉ 1 Extra Radio is in the ownership of Raidió Teilifís Éireann which is Ireland's National Public Service Broadcaster.
The radio's programme structure is the thought-emphasized extension of its parent station's broadcast. So less music, and more talk builds the schedule. No funny talks or chit-chats, the main aspect of the service - as it reveals itself as "Quality speech from Home and Abroad" - to broadcast deeper conversations, debates, speeches about real topics, real issues of Ireland and the World. Past, present and future - so history, politics, documentaries, environs, business, technology, sports, arts, religion and much more widen the perspective. For being the most open-minded, the broadcaster brings talk programmes not just from Ireland, but also from international broadcasters like BBC (UK), NPR (USA) and Deutsche Welle (Germany).

RTÉ Radio 1 Extra slogan: "Quality Speech from Home and Abroad"
Do You see incomplete, outdated or incorrect information on our site? Do You think You know more about the radio? Help us, write to us on Facebook and in exchange we'll reward You with advertisement free use! :)
Contacts - Phone number, SMS, E-mail, Facebook etc.
RTÉ Radio 1 Extra frequencies
The broadcast is not available on the traditional analogue way, but on DigitalTV, and as internet radio on RTÉ Radio player - we recommend the online radio stream.
DigitalTV: Saorview - Channel 201, Virgin Media - Channel 940
More radios
RTÉ Radio 1 Extra comment box
This box is not read by the Radio's staff! So if You would like to ask for a song, or to send a word to the radio presenter, try the
Facebook Box
or one of the
contacts!
News about RTÉ Radio 1 Extra
Recommended radios
00:00 -
Outlook (BBC World Service)
01:00 -
Business Matters (BBC World Service)
02:00 -
Citizens: Lockout 1913-2013
03:00 -
Le Show with Harry Shearer
05:00 -
Sunday with Miriam
06:00 -
Newsday (BBC World Service)
08:00 -
I'm Sorry I Haven't a Clue (BBC)
08:30 -
This American Life (Public Radio International)
09:30 -
Discovery (BBC World Service)
10:00 -
BBC World Service
12:00 -
Outlook (BBC World Service)
14:00 -
World in Progress (Deutsche Welle)
14:30 -
Dave Fanning Show
17:00 -
Documentary on One - One CIty, One Day, Two Lives
18:00 -
World Business Report
20:00 -
The Engineer's Eye
20:30 -
The Dressing Room
21:00 -
Newshour from the BBC World Service
23:00 -
Documentary on One - Catastrophe Level One