RTÉ Radio 1 Extra LIVE - RTÉ 1 Extra Radio LIVE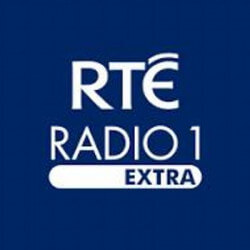 About RTÉ Radio 1 Extra
Listen online to the internet radio of RTÉ Radio 1 Extra live here, on IrishRadioLive!
RTÉ Radio 1 Extra is RTÉ Radio 1's digitally distributed sister station, launched in 2008 as RTÉ Choice, and arrived to its current name in 2013. RTÉ Radio 1 Extra is in the ownership of Raidió Teilifís Éireann which is Ireland's National Public Service Broadcaster.
RTÉ Radio 1 Extra's programme structure is the thought-emphasized extension of RTÉ Radio 1's broadcast. So less music, and more talk builds the schedule. No funny talks or chit-chats, the main aspect of the service - as it reveals itself as "Quality speech from Home and Abroad" - to broadcast deeper conversations, debates, speeches about real topics, real issues of Ireland and the World. Past, present and future - so history, politics, documentaries, environs, business, technology, sports, arts, religion and much more widens the perspective. For being the most open-minded, RTÉ Radio 1 Extra brings talk programmes not just from Ireland, but also from international broadcasters like BBC (UK) and NPR (USA).

RTÉ Radio 1 Extra is not available on the traditional analogue way, but several digital options like DAB, Digital TV, and online distributions are available. We recommend the online radio stream.

DAB: RTÉ Radio 1 Extra (Ireland)

DigitalTV: Virgin Media: Channel 920/940
Saorview: Channel 201

RTÉ Radio 1 Extra 's slogan: "Quality Speech from Home and Abroad"
Do You see incomplete, outdated or incorrect information on our site? Do You think You know more about a radio? Help us, write to us on Facebook and in exchange we grant You advertisement free use of our site! :)
Contacts






















































More radios
RTÉ Radio 1 Extra comment box
This box is not read by the Radio's staff! So if You would like to ask for a song, or to send a word to the radio presenter, try the
Facebook Box
or
one of the contacts!
News about RTÉ Radio 1 Extra
Gold radio awards for Newstalk, Ocean FM and Radio 1
RTÉ Radio 1, Newstalk 106-108FM and Ocean FM took home Gold awards from this year's virtual New York Festivals Radio Awards event. Newstalk was given the Best Innovation Gold for its Between The Lines "Living with a disability in Ireland" documentary, whilst Ocean FM was recognised for Best Human Interest Story for Getting Better, Not Bitter. RTÉ Radio 1 got Gold for The Case of Majella Moynihan documentary in the National Or International Affairs category, along with 16 other awards ranging from Silver to Finalist for dramas, social issues, history, culture and digital. Radio 1 Extra also got two awards, a Silver and Finalist badge, for digital content. Two docs from Off The Ball were also recognised with Finalist certificates...
More >>
radiotoday.ie - 26.04.2020
RTÉ to close its DAB digital radio stations in major strategy change
RTÉ is to close its digital radio stations including RTÉ 2XM, RTÉ Pulse, RTÉ Gold, RTÉjr Radio & RTÉ Radio 1 Extra as part of a major revised strategy to address key issues facing the organisation. It says costs will need to be reduced by €60 million over three years (2020-2023), in addition to the reduction of 23% delivered by RTÉ between 2008 and 2018. RTÉ says fees paid to its top contracted on-air presenters will also need to be cut by 15%, in addition to the 30+% cuts as agreed in previous years. Over 200 people will need to leave in 2020...
More >>
radiotoday.ie - 07.11.2019
Recommended Radios
01:00 -
World Business Report
03:00 -
Tubridy Show Highlights
07:30 -
Bowman: Sunday: 8.30
08:30 -
Wait Wait...Don't Tell Me
10:00 -
BBC World Service
13:30 -
Bowman: Sunday: 8.30
14:30 -
A Bitter Taste of Beauty
17:00 -
Documentary on One
18:00 -
World Business Report
18:30 -
A Cut Above the Rest
20:00 -
A Giant at my Shoulder
21:00 -
Newshour From The BBC World Service
23:00 -
Documentary on One