SPIN 1038 - SPIN 1038 LIVE - SPIN FM - SPIN 103.8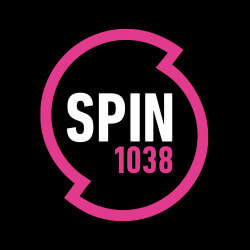 SPIN NOUGHTY THREESOME - 128 Kbps
About SPIN 1038
Listen to the online radio of SPIN 1038 live, which launched in 2002 and operates as a commercial local radio station in its Dublin studios. SPIN 1038 is owned by Bauer Media Audio Ireland. The broadcast is one of the most youth-oriented in Ireland, targeting the 15 to 24 age group. To cater to this dynamic demographic, the station structures its programmes with a heavy focus on the freshest pop music, primarily from the Top 40 charts. In addition to the mainstream, specialist programmes diversify the music lineup, featuring alternative styles such as house, urban, and indie music, along with Irish and Irish alternative music as a bonus. In line with its youthful appeal, serious topics are generally avoided in discussions. Instead, the station thrives on refreshing and lighthearted chit-chats and lively conversations to invigorate the atmosphere during talk segments. Hourly short news bulletins provide listeners with updates on local, national, and international news, sports, traffic, and weather. SPIN 1038 kicks off weekday mornings with the energetic team of Emma, Dave & Aisling from 7am to 10am, ensuring a speedy start to the day.

SPIN 1038 slogan: "Hit Music Now"
Do you see incomplete, outdated or incorrect information on our site? Do you think You know more about the radio? Help us, write to us on Facebook and in exchange we'll reward you with advertisement free use! :)
Contacts - Phone number, SMS, E-mail, Facebook etc.
More radios
SPIN 1038 comment box
This box is not read by the Radio's staff! So, if you would like to ask for a song, or send a word to the radio presenter, try one of the
contacts!
News about SPIN 1038
07:00 -
Emma, Dave & Aisling