Newstalk - Newstalk LIVE - Newstalk Radio LIVE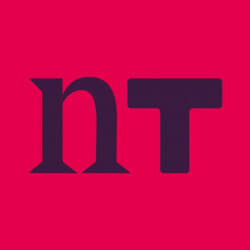 About Newstalk
Listen to the online radio of Newstalk live, which was launched in 2002 in its Dublin studios as an independent radio, originally named as Newstalk 106, broadcasting only locally in Dublin. In 2006 the station changed its name to its today form because it had successfully extended its frequencies and had become national. The broadcaster is in the ownership of Bauer Media Audio Ireland.
The radio is the number one speech-based commercial radio in Ireland. Music is a rare phenomenon, song-parts turn-up only occasionally, but all of the freed broadcast time is filled with a lot of talk in the most diverse topics. Naturally the most highligted and recurring subject is the news (Ireland news, World news) and the related politics, but also the sports news and business news are the parts of the flow, as well as the regular weather reports.
Through the colourful talk programmes of the day, every imaginable topic is brought under the scope, so discussions about lifestyle, culture, history, religion, science, books, psychology, philosophy widen the intellectual spectrum of the broadcaster's insightful attitude, and also the listeners can have their say in the radio, because phone-in talks are also parts of the programmes.
On weekdays the radio starts the information supply with 3 morning programmes between 6am and 9am. "Breakfast Briefing" is the first glance on the top news stories from 6am to 6:30am, then "Breakfast Business" from 6:30am to 7am led by the station's Business Editor Vincent Wall, afterwards the "Newstalk Breakfast" from 7am to 9am presented by Shane Coleman and Ciara Kelly.
On weekend mornings a shorter breakfast programme occurs, from 8am to 9am with Susan Keogh.
Multi-award-winning show "The Moncrieff Show" is in the schedule, and arrives on weekdays (except on Wednesday) from 14pm to 16pm, under the command of Seán Moncrieff, who won the "Sexiest Radio Voice" award of 3G Mobile Christmas Annual Awards in 2008, and his programme won twelve PPI/IMRO radio awards, and two gongs at the New York Radio Awards.

Newstalk 's slogan: "It's not just News you know"
Do You see incomplete, outdated or incorrect information on our site? Do You think You know more about a radio? Help us, write to us on Facebook and in exchange we grant You advertisement free use of our site! :)
Contacts
Achill

-

106.8

FM
Athlone

-

107.2

FM
Cairn Hill

-

106.9

FM
Capard

-

105.8

FM
Castlebar

-

107.2

FM
Clermont Carn

-

107.9

FM
Clifden

-

107.0

FM
Clonmel

-

106.0

FM
Drogheda

-

107.6

FM
Dungarvan

-

107.6

FM
Fanad

-

107.6

FM
Farmers Cross

-

107.8

FM
Fermoy

-

107.4

FM
Forth Mountain

-

107.8

FM
Gorey

-

107.8

FM
Holywell Hill

-

106.9

FM
Kilduff

-

107.8

FM
Kilkeveragh

-

107.8

FM
Knockmoyle

-

107.2

FM
Maghera

-

107.6

FM
Mohercrome

-

107.4

FM
Monaghan

-

103.3

FM
Mt. Leinster

-

107.2

FM
Mullaghanish

-

107.4

FM
Nagles

-

106.4

FM
Saggart

-

107.6

FM
Three Rock

-

106.0

FM
Truskmore

-

107.4

FM
Waterford

-

107.4

FM
Westport

-

107.8

FM
Wicklow

-

107.0

FM
Woodcock Hill

-

107.0

FM
The broadcast is available on the traditional analogue way and the digital solutions are also optionable, like DAB and DigitalTV. We recommend the online radio stream.
Digital TV:
Virgin Media: Channel 932
Sky Ireland & Sky UK: Channel 0210
Astra 2G: 11171 H 22000 5/6
Newstalk Frequency map






















































More radios
Newstalk comment box
This box is not read by the Radio's staff! So if You would like to ask for a song, or to send a word to the radio presenter, try the
Facebook Box
or
one of the contacts!
News about Newstalk
Similar radio stations in other countries
07:00 -
DOCUMENTARY AND DRAMA ON NEWSTALK
08:00 -
ALIVE AND KICKING WITH CLARE MCKENNA
09:00 -
TAKING STOCK WITH MANDY JOHNSTON
10:00 -
FUTUREPROOF WITH JONATHAN MCCREA
11:00 -
ON THE RECORD WITH GAVAN REILLY
19:00 -
TALKING HISTORY WITH PATRICK GEOGHEGAN
20:00 -
SCREENTIME WITH JOHN FARDY
21:00 -
FUTUREPROOF WITH JONATHAN MCCREA
22:00 -
THE TOM DUNNE SHOW