Newstalk LIVE - Newstalk Radio LIVE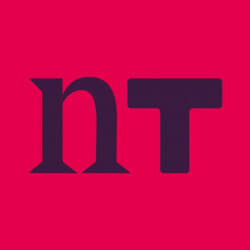 About Newstalk
Listen online to the internet radio of Newstalk live here on IrishRadioLive!
Newstalk was launched in 2002 in its Dublin studios as an independent radio, originally named as Newstalk 106, broadcasting only locally in Dublin. In 2006 Newstalk changed its name to its today form because successfully extended its coverage area - to cover most of Ireland. Newstalk is in the ownership of Communicorp Group Ltd.
Newstalk is the number one speech-based commercial radio in Ireland. Music is a rare phenomenon, song-parts turn-up only occasionally, but all of the freed broadcast time is filled with a lot of talk in the most diverse topics. Naturally the most highligted and recurring subject is the news (Ireland news, World news) and the connected politics, but also the sport news and business news can't stay out from the flow, nor the regular weather reports.
Through the colourful talk programmes of the day, every imaginable topic is brought under the scope, so discussions about lifestyle, culture, history, religion, science, books, psychology, philosophy widen the intellectual spectrum of Newstalk's insightful attitude, and also the listeners can have their say in the radio, because phone-in talks are also parts of some of the programmes.
On weekdays Newstalk starts the information flow with 3 morning programmes between 6am and 9am. "Breakfast Briefing" is the first glance on the top news stories from 6am to 6:30am, then "Breakfast Business" from 6:30am to 7am led by Newstalk's Business Editor Vincent Wall, afterwards the "Newstalk Breakfast" completes the morning image of Newstalk, from 7am to 9am presented by Shane Coleman and Kieran Cuddihy.
On weekend mornings a shorter "Newstalk Breakfast" programme occurs, from 8am to 9am with Susan Keogh.
Multi-award-winning show "The Moncrieff Show" is in the schedule of Newstalk, arrives on weekdays from 14pm to 16pm, under the command of Seán Moncrieff, who won the "Sexiest Radio Voice" award of 3G Mobile Christmas Annual Awards in 2008, and his programme won twelve PPI/IMRO radio awards, and two gongs at the New York Radio Awards.
Newstalk proves itself even more as a pioneer of knowledge broadcasting on weekend nights, because Newstalk is the only radio station in Ireland airing the "TED Radio Hour" which is the worldwide famous TED's radio version, where the brightest minds of the world share the newest, wildest ideas of the present's science in the most understandable way - 19pm to 20pm on Saturday, 20pm to 21pm on Sunday.

Newstalk's availability: Newstalk's broadcast is available on the traditional analogue way on 106-108 FM - For the detailed FM allocation, check the Frequencies section below, and the Frequency map - and the digital solutions are also optionable. We recommend the online radio stream.

Digital TV:
Virgin Media: Channel 932
Sky Ireland & Sky UK: Channel 0210
Astra 2G: 11171 H 22000 5/6

Newstalk 's slogan: "It's not just News you know"
Contacts
Athlone

-

107.2

FM
Cork City

-

107.8

FM
County Longford

-

106.9

FM
Drogheda, Louth

-

107.6

FM
Dublin Region

-

106.0

FM
East Donegal and Derry area

-

106.9

FM
East Wicklow

-

107.0

FM
Fermoy & Mitchelstown, Cork

-

107.4

FM
Gorey, Wexford

-

107.8

FM
Kildare

-

107.6

FM
Meath

-

107.6

FM
Mid County Mayo

-

107.2

FM
Mid Kerry

-

107.2

FM
N Waterford

-

107.4

FM
NE Republic of Ireland

-

107.9

FM
North County Monaghan

-

103.3

FM
North County Tipperary

-

107.8

FM
North Donegal

-

107.6

FM
North Innishowen

-

107.3

FM
North West Ireland

-

107.4

FM
North West Mayo

-

106.8

FM
NW Wicklow

-

107.6

FM
Offaly and Laois

-

105.8

FM
SE County Cork

-

107.8

FM
SE Tipperary

-

107.4

FM
South East Ireland

-

107.2

FM
South Wexford

-

107.8

FM
Waterford City

-

107.4

FM
West County Galway

-

107.0

FM
West County Limerick

-

107.0

FM
West Donegal

-

107.1

FM
West Ireland

-

107.6

FM
West Kerry

-

107.8

FM
West Waterford

-

107.6

FM
Westport, County Mayo

-

107.8

FM
Newstalk Frequency map








































Newstalk comment box
This box is not read by the Radio's staff! So if You would like to ask for a song, or to send a word to the radio presenter, try the
Facebook Box
or
one of the contacts!
News about Newstalk
Newstalk wins Commercial Radio Programme of the Year award
Splac, Newstalk's Irish language programme has won the inaugural Commercial Radio Programme of the Year Award at this year's Gradam Cumarsáide an tOireachtas. The winners were announced at a ceremony in the Citywest Hotel on Wednesday October 30th. The award celebrates the diversity, creativity and broadcasting ability of Irish language broadcasters on independent radio stations. IBI Executive Director Lisa Ní Choisdealbha told RadioToday: ...
More >>
radiotoday.ie - 02.11.2019
Do You like this radio? Recommend it to your friends!
Recommended Radios