Radio NOVA 100 FM - Radio NOVA - Radio NOVA LIVE
If the online broadcast of Radio NOVA 100 FM doesn't start, or lags,
please contact us on the
Contact page
, or try to find the error on the
Troubleshooting page
.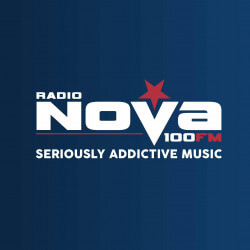 About Radio NOVA 100 FM
Listen to the online radio of Radio NOVA 100 FM live, a Dublin-based commercial radio station that began its broadcast in 2010 and is available in the capital and its commuter belt. The broadcaster is owned by Classic Rock Broadcasting Ltd. Radio NOVA aspires to be the premier source of rock and alternative music in Dublin and its surrounding areas, aiming to become the most captivating radio station. To achieve this noteworthy objective, the radio station features an exciting selection of guitar-based music spanning the last forty years. The playlist includes many lesser-known songs from the rock and alternative genres in addition to well-known classics, offering listeners a truly unique music lineup. Short news, traffic, and weather updates are broadcasted hourly from 6am to midnight, and talk shows also form part of the programme structure. The lively wake-up call on weekdays from 6am to 10am is provided by the breakfast show "Morning Glory with PJ & Jim", presented by PJ Gallagher and Jim McCabe.

Radio NOVA 100 FM slogan: "Seriously Addictive Radio"
Do you see incomplete, outdated or incorrect information on our site? Do you think You know more about the radio? Help us, write to us on Facebook and in exchange we'll reward you with advertisement free use! :)
Contacts - Phone number, SMS, E-mail, Facebook etc.
More radios
Radio NOVA 100 FM comment box
This box is not read by the Radio's staff! So, if you would like to ask for a song, or send a word to the radio presenter, try one of the
contacts!
News about Radio NOVA 100 FM
Recommended radios

12:48
Stereophonics - Handbags & Gladrags

12:39
Elton John - Saturday Night's Alright (For Fig


12:30
John Lennon - Imagine

12:21
Talking Heads - Psycho Killer

12:18
Crowded House - Don't Dream It's Over

12:14
Foreigner - Cold As Ice

12:09
Oasis - Little By Little

12:05
Queen - A Kind Of Magic

Get older playlist
01:00 -
Non-stop Nova Through The Night
Non-stop Nova through the night.
06:00 -
Muc ar Maiden le Traic Ó Braonáin
Join Traic every Sunday morning from 6am - 8am for Seriously Addictive Music!
08:00 -
Toys & Tech with Greg Gaughran
Toys & Tech with Greg Gaughran
10:00 -
Saturday Morning With Matt Dempsey
With great music, requests and prize giveaways, Matt Dempsey is the perfect way to wake up on the weekend!
14:00 -
Sunday Afternoon with Emily Brew
Join Emily Brew every Sunday afternoon from 2pm-6pm for Seriously Addictive Music!
18:00 -
The Nova Guestlist with Kieran McGuinness
Catch the IMRO Radio Award nominated  Kieran McGuinness every Sunday night on Nova
21:00 -
Three Chords & The Truth with Guns N' Roses' Duff McKagan and his wife Susan
Legendary Guns N' Roses bassist Duff McKagan and his wife Susan Holmes McKagan bring their radio show "Three Chords & The Truth" to Ireland, exclusively on Radio Nova every Saturday at 6p...
22:00 -
Sunday Nights With Paul McGuinness
Join Paul McGuinness every Sunday night from 9pm -12pm for Seriously Addictive Music!