RTÉ Pulse - Pulse FM - Pulse Radio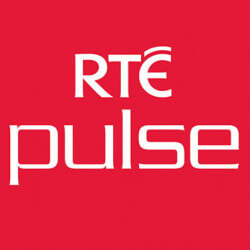 About RTÉ Pulse
Listen to the online radio of RTÉ Pulse live, which launched officially in 2008 and operates as an only digitally distributed radio station. Pulse FM is the sister station of RTÉ 2FM, so its broadcast focuses on music, but as "Ireland's only national dance music station" tries to satisfy the electronic dance music lovers' needs in the first place. Pulse Radio is in the ownership of Raidió Teilifís Éireann which is Ireland's Natinal Public Service Broadcaster.
The broadcaster is the primary source of urban dance and rhythmic contemporary music styles for the younger generations, so its playlist rolls the best hip-hop, RnB, Drum'n'Bass, electronic and dance music 24/7, and explores the latest releases and the older hits of these genres. In its countless specialist shows the radio brings even more genres in the air like old skool, soulful, jazz, disco, house, garage, techno, deep tech, minimal, grime, electro, jungle and more.

RTÉ Pulse slogan: "Ireland's only national dance music station."
Do You see incomplete, outdated or incorrect information on our site? Do You think You know more about the radio? Help us, write to us on Facebook and in exchange we'll reward You with advertisement free use! :)
Contacts - Phone number, SMS, E-mail, Facebook etc.
RTÉ Pulse frequencies
The broadcast is not available on the traditional analogue radio way, but on the digital solutions like DigitalTV and as internet radio on RTÉ Radio player - we recommend the online radio stream.
DigitalTV: Saorview - Channel 205, Virgin - Channel 943






















































More radios
RTÉ Pulse comment box
This box is not read by the Radio's staff! So if You would like to ask for a song, or to send a word to the radio presenter, try the
Facebook Box
or one of the
contacts!
News about RTÉ Pulse
DAB digital radio broadcasting ends in Ireland
Today marks the end of DAB digital radio transmissions in Ireland as RTÉ switches off its services on the platform. The broadcaster originally announced in 2019 it would also shut down the stations using DAB as their main outlet, but made a U-turn earlier this month. Now, RTÉ Gold, RTÉ 2XM, RTÉ Radio 1 Extra, RTÉ Pulse, and RTÉjr Radio continue online only, offering hope that they may one day return to DAB...
More >>
radiotoday.ie - 31.03.2021
RTE digital radio services to continue online
RTÉ is ending transmissions on DAB digital radio at the end of March, but its DAB-only services will now continue online. Previously, the broadcaster announced it would end DAB transmissions and close RTÉ Gold, RTÉ 2XM, RTÉ Radio 1 Extra, RTÉ Pulse, and RTÉjr Radio. But in a U-turn, these stations will survive due to feedback from listeners. RTÉ says its decision to cease DAB transmission was driven by three main factors – the fact that DAB was the least utilised platform in Ireland; that RTÉ is the only Irish broadcaster on the DAB system, and cost avoidance...
More >>
radiotoday.ie - 02.03.2021
01:00 -
Overnight on RTE Pulse
07:00 -
Wake Up with RTE Pulse
12:00 -
808 With Andrew C
19:00 -
Release Yourself with Roger Sanchez
21:00 -
Orla Feeney - TASTER
22:00 -
Tough Love with Get Twisted Radio
23:00 -
Overnight on RTE Pulse