Cork's 96FM - 96FM - 96FM LIVE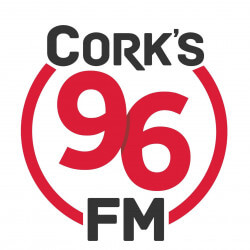 About Cork's 96FM
Listen online to the internet radio of Cork's 96FM live here, on IrishRadioLive!
Cork's 96FM started its broadcast in 1989 in its Cork studios, and operates as a local radio station for County Cork since in 2000 its analogue broadcasting area had been extended to the whole county. Cork's 96FM is the sister station of C103, and is in the ownership of Wireless Group.
Cork's 96FM primarily serves Cork and County Cork by its locally relevant news, sports, travel and weather reports, but also national and international news and sports take place in the hourly recurring news bulletins. Several talk-shows fill Cork's schedule, which in every topic could have been debated, and also the listeners can have their say in the phone-ins.
Cork's 96FM's playlist has a very diverse structure, because generally pop music is aired through the day with the biggest hits of the 90's, 00's and the present decade's, but also alternative styles appear in some specialized programmes, this way oldies and Irish music, old skool and dance, and even a bonus decade, the 80's vary the musical palette.
Cork's 96FM relentlessly searches for new Irish bands and talents and gives national exposure to them through the radio and its social media network once per month. For details check the offical Cork's 96FM site here:
https://www.96fm.ie/on-air/select-irish
Cork's 96FM refreshes the weekday mornings of County Cork with "KC & Ross in the Morning" from 6am to 9am led by Keith Cunningham and Ross Browne, and the Saturday mornings with "Weekend Breakfast with Mark Malone".
You can select Cork's 96FM's sister stations - Cork's 96Mas, The Hit Mix and The Fit Mix - below the player!
Cork's 96FM's music genres: pop, dance, old-skool
Cork's 96FM's availability: You can follow Cork's 96FM with your traditional analogue radio in Country Cork on 95.8-96.8FM, for the detailed FM allocation, please check the Frequencies section below, and the Frequency Map! Cork's 96FM is also available on the digital solutions without territorial restrictions, we recommend the online radio stream.
Cork's 96FM 's slogan: "The Best Music Mix"
Do You see incomplete, outdated or incorrect information on our site? Do You think You know more about a radio? Help us, write to us on Facebook and in exchange we grant You advertisement free use of our site! :)
Contacts
Bantry, SW Co Cork

-

96.4

FM
Clonakilty, SW Co Cork

-

96.2

FM
Cobin & Monkstown Co Cork

-

96.0

FM
Cork City and SE Co Cork

-

96.4

FM
Fermoy Co Cork

-

95.8

FM
Kinsale, Co Cork

-

96.8

FM
Macroom, West Cork

-

96.2

FM
North Co Cork

-

96.1

FM
North East Co Cork

-

95.6

FM
West Co Cork

-

95.8

FM
Youghal, Co Cork

-

96.8

FM
Cork's 96FM Frequency map






















































More radios
Cork's 96FM comment box
This box is not read by the Radio's staff! So if You would like to ask for a song, or to send a word to the radio presenter, try the
Facebook Box
or
one of the contacts!
News about Cork's 96FM
Recommended Radios
07:00 -
Weekend Breakfast with Mark Malone
Kick Start Your Weekend!
09:00 -
KC & Ross - The Highlight Show
14:00 -
The Best Music Mix with Lorraine & Demi
The Biggest Hits Live Here
18:00 -
Club 96 - The Biggest Hits with Darren Johnston
Cork's Biggest Party!!
22:00 -
Club 96 - The Old Skool Mix with Rob Allen
Cork's Biggest Party!!