iRadio - iRadio LIVE - iRadio Online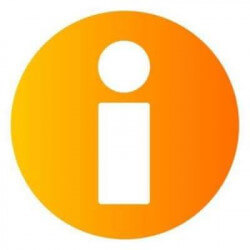 About iRadio
Listen online to the internet radio of iRadio live here, on IrishRadioLive!
iRadio commenced broadcasting in 2008, originally as two individual stations - i102-104FM and i105-107FM - which were merged in 2011. The integrated iRadio broadcasts from its Athlone studios, and available in 15 counties of Ireland. iRadio is in the ownership of iRadio Ltd.
iRadio's mission is to break the national hegemony of 2FM and TodayFM in the radio listeners' young-adult age group. So its programme structure favors the taste of the younger generations, this reflects in music and speech content. iRadio's playlist operates with the popular music of the last 30 years, with stronger emphasis on the latest-hottest pop hits. The talk-shows of iRadio energize the day with easy topics, happy chit-chats, funny competitions and lots of laughs for keeping the atmosphere on the most joyful level. The only drier contents are the mandatory news bulletins with news, sports, travel and weather reports.
iRadio set the weekdays in motion from 7:00am to 9:50am with the "AO Show" led by Aidan Power and Oonagh O'Carroll.

iRadio music genre: pop

iRadio availability: You can tune in your traditional analogue radio to iRadio on 102-107FM in parts of Ireland - For the detailed FM allocation check the Frequencies section below, and the Frequency Map! iRadio is also distributed by its online radio stream.

iRadio 's slogan: "Live Life Louder"
Contacts
Athlone

-

105.6

FM
Birr, County Offaly

-

105.6

FM
Cavan

-

104.8

FM
Connemara, County Galway

-

103.1

FM
County Galway

-

102.1

FM
County Louth

-

105.0

FM
County Mayo

-

103.7

FM
County Sligo

-

104.4

FM
Drogheda

-

106.2

FM
Dundalk area, County Louth

-

106.2

FM
East County Donegal & Derry

-

96.9

FM
Galway City

-

103.3

FM
Laois

-

106.2

FM
Leitrim

-

103.1

FM
Longford

-

103.1

FM
Monaghan

-

106.7

FM
North East County Meath

-

105.0

FM
North Kildare

-

104.7

FM
North Leitrim

-

104.4

FM
North West County Mayo

-

103.1

FM
Offaly

-

106.2

FM
Roscommon

-

103.1

FM
South Donegal

-

104.4

FM
South Meath

-

104.7

FM
West County Donegal

-

104.0

FM
West County Galway

-

103.3

FM
West Wicklow

-

104.7

FM
iRadio Frequency map










































iRadio comment box
This box is not read by the Radio's staff! So if You would like to ask for a song, or to send a word to the radio presenter, try the
Facebook Box
or
one of the contacts!
News about iRadio
iRadio's #CareThisChristmas team visit Crumlin Children's Hospital
The iRadio team visited Crumlin Children's Hospital recently to mark its #CareThisChristmas campaign with its annual Christmas Jumper Day in aid of CMRF Crumlin. On Thursday, the AO Show was joined by some of the people being helped by Crumlin, including the five-year-old Ruby who overcome a brain tumour when she was just two-years-old. Twelve-year-old Jake Newman, who is being treated for an autoimmune disease, had a chat with Aidan and Oonagh about his two big passions...
More >>
radiotoday.ie - 17.12.2019
iRadio wants to send listeners to London, Paris and New York
The latest promotion on iRadio will see three listeners go on an all-expenses-paid holiday to London, Paris and New York. During 321Go, listeners need to 'check-in' at one of the iRadio 321Go boarding gates which are located in 68 participating businesses around iRadio's 15 counties. Each of the business partners has received a giant iRadio 321Go boarding gate to hang in their stores. Listeners need to take a selfie in front of the boarding gates and upload the picture to iRadio's website. The winners will also get €3000 spending money to spend between them...
More >>
radiotoday.ie - 11.11.2019