Dublin's Q102 - Q102 LIVE - Q102 Listen LIVE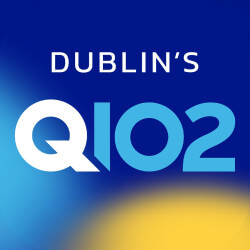 Sounds of Summer - 128 Kbps
About Dublin's Q102
Listen to the online radio of Dublin's Q102 live, which first launched in 2000 from its Dublin studios under the name Lite FM and later changed to its current name in a 2004 relaunch, driven by listener preferences. This commercial local radio station offers analogue availability in its home county and is owned by the Wireless Group. Q102's programming structure and music selection cater to the 35+ adult age group. This results in more meaningful conversations and a playlist featuring pop hits from the last millennium, feel-good favourites, soft pop, and oldies. Additionally, some newer and fresher pop tracks diversify the playlist. The station provides hourly news bulletins that cover local, national, and international news, as well as local and national sports, travel updates, and weather information throughout the day. On weekdays, the radio's morning show, "Breakfast with Aidan and Venetia" runs from 7am to 10am, providing an engaging start for the capital county. On Saturdays, the "Weekend Sports Breakfast" kicks off the weekend with a comprehensive sports preview. The broadcaster is dedicated to discovering and supporting Irish musicians and bands through the "Select Irish" initiative.

Dublin's Q102 slogan: "Feel Good Music"
Do you see incomplete, outdated or incorrect information on our site? Do you think You know more about the radio? Help us, write to us on Facebook and in exchange we'll reward you with advertisement free use! :)
Contacts - Phone number, SMS, E-mail, Facebook etc.
More radios
Dublin's Q102 comment box
This box is not read by the Radio's staff! So, if you would like to ask for a song, or send a word to the radio presenter, try one of the
contacts!
News about Dublin's Q102
Local radio stations team up with talkSPORT for cricket coverage
talkSPORT in London is teaming up with local radio stations in Ireland to offer coverage of Cricket Ireland's home fixtures. FM104, Q102, 96FM, C103, Live 95 and LMFM (plus U105 in Belfast) will benefit from the new partnership with sister station talkSPORT to air matches against India, New Zealand and South Africa...
More >>
radiotoday.ie - 23.05.2022

12:09
Michael Bolton - How Am I Suppose To Live Without

12:05
Bee Gees - You Win Again

11:53
Bell X1 - The Great Defector

11:50
Taylor Dayne - Tell It To My Heart

11:45
Boy Meets Girl - Waiting For A Star To Fall

11:38
Pink - What About Us


11:32
Franki Valli / Four Seasons - December '63

11:28
Whitney Houston - Saving All My Love For You

11:21
Anastacia - I'm Outta Love
Get older playlist
Feel Good Music from Dublin's Feel Good Station
07:00 -
The Best of Q102 Breakfast
Join Emma Ní Chearúil Sundays from 8-9am, reflecting on the stories of the week as Gaeilge.
The right song right now for your weekend.
11:00 -
Feel Good Weekend with Debbie Allen
Events in Dublin, celeb gossip, sports news, and feel good music
19:00 -
The Love Zone with Lisa Armstrong