Beat 102 103 LIVE - Beat Radio LIVE - Beat LIVE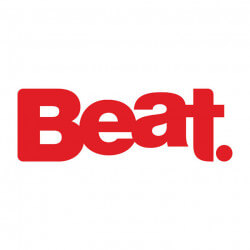 About Beat 102 103
Listen online to the internet radio of Beat 102 103 live here, on IrishRadioLive!
Beat 102 103 was launched in 2003, and operates as a regional commercial radio station in its Waterford studios, covering South East Ireland. Beat 102 103's majority owner is The Irish Times.
Beat is the biggest radio station in South East Ireland, and in its broadcasting area has the biggest audience in its target age group, which is the 15-35 young adult category, beating the big national players of Ireland's radio broadcasters.
The unstoppable dynamic of Beat in keeping the the air under its control comes from the mainly music dominated programme structure. Beat's playlist is a colorful selection of the latest-hottest pop hits supplemented with some alternative, when at night anthems and old-skool styles take over the waves. Beat also dignifies the nation, because on Sunday from 7:50am to 9:50 and between 22:00pm and midnight "Hit 30 Na Héireann" with Louise Cantillon, Beat's Irish language chart music programme helps to keep the native Irish language alive.
In the irresistible music flood of Beat's broadcast also the informing takes place, so news bulletins with sports-traffic-travel-weather packages are aired regularly, and a lot of vivacious talk-shows diversify the schedule.
Beat's morning show, the "Beat Breakfast" makes the sleep-over impossible on weekdays from 6:50am to 9:50 with Niall Power, Vincent Bradley and Trish Archer. On Saturday, the "Weekend Beat Breakfast" with Vincent Bradley gives the starting momentum of the weekend from 6:50am to 9:50am. On Sunday mornings, the earlier mentioned "Hit 30 Na Héireann" with Louise Cantillon wakes the listeners.

Beat 102 103's sister station Noughty Beats can be listened to by selecting it below the player!

Beat 102 103's music genre: pop

Beat 102 103 availability: You can follow Beat with your traditional analogue radio on 102.0-103.1FM in South East Ireland, for the detailed FM allocation check the Frequencies section below, and the Frequency Map! Beat 102 103 is also available by the digital solutions, we recommend the online radio stream.

Beat 102 103 's slogan: "Your Music Now"
Contacts
Carrick-on-Suir

-

103.1

FM
East County Waterford

-

102.8

FM
Gorey, County Wexford

-

102.6

FM
Kilkenny

-

102.0

FM
North Wexford

-

102.0

FM
South Carlow

-

102.0

FM
South Tipperary

-

102.4

FM
South Wexford

-

103.1

FM
South-West Kilkenny

-

103.1

FM
West County Waterford

-

102.2

FM
Beat 102 103 Frequency map








































Beat 102 103 comment box
This box is not read by the Radio's staff! So if You would like to ask for a song, or to send a word to the radio presenter, try the
Facebook Box
or
one of the contacts!
News about Beat 102 103
Beat 102 103 boss lined up for Radiodays Europe
Niall Power, Head of Station Sound at Beat 102-103, is heading to Lisbon to talk about radio at Radiodays Europe. He will join dozens of people from radio stations across Europe and around the world at the event at the end of March. Other speakers of interest from the UK include James Purnell, Director Radio & Education, BBC, Craig Bruce – International radio consultant from Australia and James Howard, Regional Senior Vice President, Programming & Program Director, 103.5 KISS-FM, iHeartMedia Chicago...
More >>
radiotoday.ie - 13.01.2020