Beat 102 103 - Beat FM - Beat FM LIVE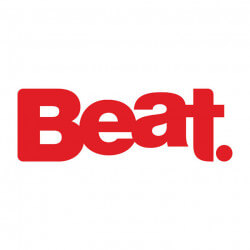 About Beat 102 103
Listen to the online radio of Beat 102 103 live, which was launched in 2003 from its studios in Waterford. The station's majority owner is The Irish Times. Beat FM radio holds the distinction of being the largest radio station in South East Ireland, boasting the largest audience in its target age group within its broadcasting area, catering primarily to the 15-35 young adult category. It outperforms the major national players in Ireland's radio broadcasting landscape. Beat FM's unstoppable dynamism in maintaining its strong presence is primarily driven by its music-dominated programme structure. The playlist is a vibrant selection of the latest and hottest pop hits, occasionally supplemented with alternative music. During the night, anthems and old-school styles take over the airwaves. Information dissemination also plays a significant role amidst the irresistible music offerings. Regular news bulletins, including sports, traffic, travel, and weather updates, are broadcast, and a variety of lively talk shows diversify the schedule. "Beat Breakfast", the morning show on Beat, ensures that sleepovers are impossible on weekdays, running from 7am to 10am and hosted by Niall Power and Shonagh Lyons.

Beat 102 103 slogan: "Your Music Now!"
Do you see incomplete, outdated or incorrect information on our site? Do you think You know more about the radio? Help us, write to us on Facebook and in exchange we'll reward you with advertisement free use! :)
Contacts - Phone number, SMS, E-mail, Facebook etc.
Carrick-on-Suir

-

103.1

FM
East County Waterford

-

102.8

FM
Gorey

-

102.6

FM
Kilkenny

-

102.0

FM
North Wexford

-

102.0

FM
South Carlow

-

102.0

FM
South Tipperary

-

102.4

FM
South West Kilkenny

-

103.1

FM
South Wexford

-

103.1

FM
West County Waterford

-

102.2

FM
Beat 102 103 Frequency map
More radios
Beat 102 103 comment box
This box is not read by the Radio's staff! So, if you would like to ask for a song, or send a word to the radio presenter, try one of the
contacts!
News about Beat 102 103
Similar radio stations in other countries
Recommended radios
00:00 -
Beat Breakfast Replay
Not an early bird? Don't worry - there's another chance each day to catch up on the craic with Niall & Sho!
Your Music Now for the night owls!
06:00 -
Beat Early Breakfast
Beat Breakfast is the South East's biggest breakfast show! Join Niall & Sho each morning from 7am and wake up with your mates! They'll test you with Dean's Deck, bring you Good News/Bad News and the famous Daily Dilemma is on each morning just after 8.30. To get in touch with the show, email talk@beat102103.com
10:00 -
Beat Throwback Hour
Featuring the biggest throwbacks from the late nineties and early noughties, this is your Beat Throwback Hour.
Beat Drive is the most listened to music show in the South East. Darren Rice promises to get you home in the easiest way possible… he bangs out as many songs as he can every hour! He also has a chance to win cash on Cha-Radio, your need-to-know travel news, and great chances to win every day. The hassle-free way home! For the latest clues and wrong answers on Cha-Radio, click here! Darren Rice is a nine-time nominated presenter at the IMRO Radio Awards. In 2018, he took the bronze award in the Radio DJ category. Darren can also be heard on Saturday nights with the best in house and techno on the Saturday Selection from 10pm.
18:00 -
Beat's Most Wanted
Join Megan & Kirsten each weekday evening for the biggest hits on the planet! They'll keep you updated on the latest goss, bring you the Noughty Threesome at 9 and the best Chilled Beats at 11!
23:45 -
Beat Breakfast Replay
Not an early bird? Don't worry - there's another chance each day to catch up on the craic with Niall & Sho!