Beat 102 103 - Beat FM - Beat FM LIVE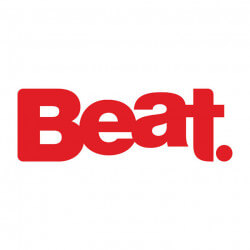 About Beat 102 103
Listen to the online radio of Beat 102 103 live, Beat 102 103 was launched in 2003, and operates as a regional commercial radio station in its Waterford studios, covering South East Ireland. The station's majority owner is The Irish Times.
Beat FM is the biggest radio station in South East Ireland, and in its broadcasting area has the biggest audience in its target age group, which is the 15-35 young adult category, beating the big national players of Ireland's radio broadcasters.
The unstoppable dynamic of Beat FM in keeping the the air under its control comes from the mainly music dominated programme structure. The playlist is a colorful selection of the latest-hottest pop hits supplemented with some alternative, when at night anthems and old-skool styles take over the waves. The broadcaster also dignifies the nation, because on Sunday from 8am to 10 and between 10pm and midnight "Hit 30 Na Héireann" with Louise Cantillon, the station's Irish language chart music programme helps to keep the native Irish language alive.
In the irresistible music flood of the broadcast also the informing takes place, so news bulletins with sports-traffic-travel-weather packages are aired regularly, and a lot of vivacious talk-shows diversify the schedule.
Beat's morning show, the "Beat Breakfast" makes the sleep-over impossible on weekdays from 7am to 10am with Niall Power, Trish Archer and Vincent Bradley. On Saturday, the "Weekend Beat Breakfast" with Vincent Bradley gives the starting momentum of the weekend from 7am to 10am. On Sunday mornings, the earlier mentioned "Hit 30 Na Héireann" with Louise Cantillon wakes the listeners from 8am to 10am.

The radio's sister station Noughty Beats can be listened to by selecting it below the player!

Beat 102 103 's slogan: "Your Music Now"
Do You see incomplete, outdated or incorrect information on our site? Do You think You know more about a radio? Help us, write to us on Facebook and in exchange we grant You advertisement free use of our site! :)
Contacts
Carrick-on-Suir

-

103.1

FM
East County Waterford

-

102.8

FM
Gorey

-

102.6

FM
Kilkenny

-

102.0

FM
North Wexford

-

102.0

FM
South Carlow

-

102.0

FM
South Tipperary

-

102.4

FM
South West Kilkenny

-

103.1

FM
South Wexford

-

103.1

FM
West County Waterford

-

102.2

FM
The broadcast is available on the traditional analogue radio on 102.0-103.1FM in South East Ireland, and also by the digital solutions without territorial restrictions, we recommend the online radio stream.
Beat 102 103 Frequency map






















































More radios
Beat 102 103 comment box
This box is not read by the Radio's staff! So if You would like to ask for a song, or to send a word to the radio presenter, try the
Facebook Box
or
one of the contacts!
News about Beat 102 103
00:00 -
Beat Breakfast Replay
Not an early bird? Don't worry - there's another chance each day to catch up on the craic with Niall & Sho!
Your Music Now for the night owls!
Beat Breakfast is the South East's biggest breakfast show! Join Niall & Sho each morning from 7am and wake up with your mates! They'll test you with Dean's Deck, bring you Good News/Bad News and the famous Daily Dilemma is on each morning just after 8.30. To get in touch with the show, email talk@beat102103.com
Beat at Work with Dave Cronin is the only way to get through your morning at work. Let's face it…. all of the other stations are waffling. Our promise is simple…. more music across the workday than any other radio station. Sho pops in to Give You The Goss each morning, and there's a chance to get a little nostalgic with the Noughty Hit Mix….. it will be lunchtime before you know it! Dave Cronin is one of Ireland's most recognisable young voices as the voice of Spotify Ireland and Virgin Media.
Beat's Big Lunch is one hour of your requested tunes to get you through the lunch hour! You can request your favourite song from David by texting or whatsapping 085-1029103, tweeting @beat102103, or snapping us on "BeatTakeover". David Hammond has twice been voted Ireland's Radio DJ of the Year after picking up the Gold Award at the IMRO Radio Awards in 2018 and 2020.
Beat At Work is the show that helps you through the last few hours of your working day. Whether you're in the car collecting the kids from school or in the office, you can expect great tunes, showbiz updates, and loads of craic!
Beat Drive is the most listened to music show in the South East. Darren Rice promises to get you home in the easiest way possible… he bangs out as many songs as he can every hour! He also has a chance to win cash on Cha-Radio, your need-to-know travel news, and great chances to win every day. The hassle-free way home! For the latest clues and wrong answers on Cha-Radio, click here! Darren Rice is a nine-time nominated presenter at the IMRO Radio Awards. In 2018, he took the bronze award in the Radio DJ category. Darren can also be heard on Saturday nights with the best in house and techno on the Saturday Selection from 10pm.
We kick off your weekend with a bang each Friday evening from 6pm when Chris Ward throws his Old Skool Party. Four hours of club classics from the 90s and 00s, including the Old Skool Urban Mix from 8pm.
22:00 -
Beat Anthems with Debbie
The weekend starts here! Debbie keeps you company every Friday night with two hours of banging tunes.