Dundalk FM - Dundalk FM LIVE - Dundalk Radio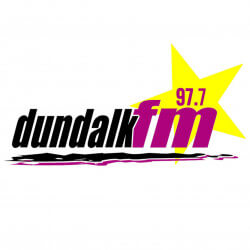 About Dundalk FM
Listen to the online radio of Dundalk FM live, which operates as a non-profit, independent, local community radio, and is in the ownership of Community Radio Ireland.
The radio's mission is to build a friendly community by its broadcast, which seeks to keep a healthy balance in the airtime between talk and music. The talk related part deals mostly with topics related to the local community and its surroundings, but also national and international topics can arrive not just in the talk-shows, but in the hourly news bulletins which also informs about the local sports, travel, traffic and weather.
In the means of music the radio's playlist rolls various genres like pop and country from the last 6 decades, and pursues to serve a non-mainstream music line-up to its listeners. Irish pop and Irish country are also parts of the music repertoire, and in specialist shows rock music is broadcasted too.
The station launches the weekdays with its morning-show "Good Morning Dundalk" from 8am to 10am led by Paddy Mac.

Dundalk FM slogan: "Celebrate the Music, Sports, Heritage and Culture of Dundalk"
Do You see incomplete, outdated or incorrect information on our site? Do You think You know more about the radio? Help us, write to us on Facebook and in exchange we'll reward You with advertisement free use! :)
Contacts - Phone number, SMS, E-mail, Facebook etc.
Dundalk FM frequencies
Dundalk

-

97.7

FM
The broadcast is available on the traditional analogue way, and also digitally by its online radio stream without territorial restrictions.
More radios
Dundalk FM comment box
This box is not read by the Radio's staff! So if You would like to ask for a song, or to send a word to the radio presenter, try the
Facebook Box
or one of the
contacts!
09:00 -
1st - Documentary, 2nd - Documentary, 3rd - Maritime Ireland, 4th - Documentary
10:00 -
The Business Brunch
12:00 -
1st - Mixbag, 2nd - The Arts Zone, 3rd - Mixbag, 4th - The Arts Zone
14:00 -
1st - Boots 'n Roots, 2nd - Slane Concert Series, 3rd - Spotlight, 4th - Themed Tunes
15:00 -
1st - Boots 'n Roots, 2nd - etown, 3rd - Film and TV Hour, 4th - 5 Irish Tunes
16:00 -
The Sports Academy
17:00 -
In Off The Post GAA Show
18:00 -
1st - Swing Dance Dundalk, 2nd - American Beauty, 3rd - Swing Dance Dundalk, 4th - American Beauty
19:00 -
Rock Steady Rhythms
21:00 -
1st - La Cantina, 2nd - Venegas Roadshow, 3rd - Boots 'n Roots, 4th Listening Lounge
22:00 -
1st - Saturday Night 80's, 2nd - Saturday Night, 3rd Sat - Boots 'n Roots, 4th - Film and TV Hour
23:00 -
1st - Odds and Sods, 2nd - My Song, 3rd - We Will Rock You, 4th - Pop Stop