Eirewave - Eirewave Radio - Eirewave LIVE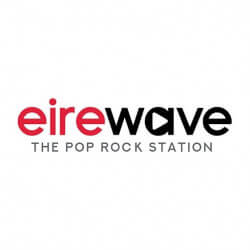 About Eirewave
Contacts - Phone number, SMS, E-mail, Facebook etc.
Eirewave frequencies
The broadcast is not available on the traditional analogue radio way, but on the digital solutions like the online radio stream.
More radios
Eirewave comment box
This box is not read by the Radio's staff! So, if you would like to ask for a song, or send a word to the radio presenter, try one of the
contacts!
News about Eirewave
Eirewave celebrates St. Patrick's Day and launches ad campaign
Eirewave will be playing 100% Irish pop rock on St Patrick's day with its Shamrock 'n' Roll radio show. From 7pm to Midnight, listeners will be treated to five hours of non-stop Irish pop rock music, featuring some of the most iconic bands and artists from Ireland...
More >>
radiotoday.ie - 14.03.2023
Similar radio stations in other countries