Eirewave - Eirewave Radio - Eirewave LIVE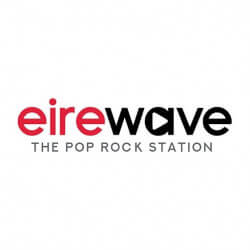 About Eirewave
Contacts - Phone number, SMS, E-mail, Facebook etc.
Eirewave frequencies
The broadcast is not available on the traditional analogue radio way, but on the digital solutions like the online radio stream.






















































More radios
Eirewave comment box
This box is not read by the Radio's staff! So if You would like to ask for a song, or to send a word to the radio presenter, try the
Facebook Box
or one of the
contacts!

14:34
Ed Sheeran - Thinking Out Loud

14:31
Keane - Is It Any Wonder?

14:27
Richard Ashcroft - Bring on the Lucie (FREDA PEEPLE)

14:23
Babybird - You're Gorgeous

14:20
Arctic Monkeys - Snap Out Of It

14:15
Snow Patrol - The Lightning Strike (What If This Storm Ends?)

14:08
Simple Minds - Belfast Child

14:05
Sam Fender - Wild Grey Ocean

14:01
Blur - Charmless Man

Get older playlist