RTÉ 2XM - RTÉ 2XM LIVE - RTE 2XM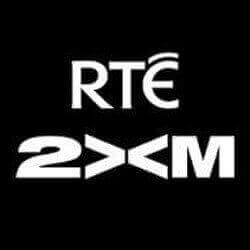 About RTÉ 2XM
Listen to the online radio of RTÉ 2XM live, which officially launced in 2008 as digitally distributed music radio, in the ownership of Raidió Teilifís Éireann which is Ireland's National Public Service Broadcaster.
RTÉ 2XM is the sister station of RTÉ 2FM, and operates as the alternative expansion adjutant of 2FM as its programme structure is very similar, so the music is above everything else, but 2XM's playlist leaves the mainstream and embraces the alternative waves of music. This way the most various and exotic genres diversify the music palette like rock, indie, alternative, electronica, nu metal and also some soul, hip-hop, rap, house, electronic, pop-punk, hardcore and even more fascinating genres and styles are aired - the main rule here is to be different than the general assembly-line music.
RTÉ 2XM's schedule has programmes which cover festivals of it's preferred music genres across Europe, and even supports rookie Irish bands by introducing them to the listeners by interviews and by airing their music.

RTÉ 2XM slogan: "Ireland's New Music Alternative"
Do You see incomplete, outdated or incorrect information on our site? Do You think You know more about the radio? Help us, write to us on Facebook and in exchange we'll reward You with advertisement free use! :)
Contacts - Phone number, SMS, E-mail, Facebook etc.
RTÉ 2XM frequencies
The broadcast is distributed only on the digital ways like DigitalTV and online radio stream.
DigitalTV: Virgin Media - Channel 944, Saorview - Channel 206
More radios
RTÉ 2XM comment box
This box is not read by the Radio's staff! So if You would like to ask for a song, or to send a word to the radio presenter, try the
Facebook Box
or one of the
contacts!
News about RTÉ 2XM
DAB digital radio broadcasting ends in Ireland
Today marks the end of DAB digital radio transmissions in Ireland as RTÉ switches off its services on the platform. The broadcaster originally announced in 2019 it would also shut down the stations using DAB as their main outlet, but made a U-turn earlier this month. Now, RTÉ Gold, RTÉ 2XM, RTÉ Radio 1 Extra, RTÉ Pulse, and RTÉjr Radio continue online only, offering hope that they may one day return to DAB...
More >>
radiotoday.ie - 31.03.2021
RTE digital radio services to continue online
RTÉ is ending transmissions on DAB digital radio at the end of March, but its DAB-only services will now continue online. Previously, the broadcaster announced it would end DAB transmissions and close RTÉ Gold, RTÉ 2XM, RTÉ Radio 1 Extra, RTÉ Pulse, and RTÉjr Radio. But in a U-turn, these stations will survive due to feedback from listeners. RTÉ says its decision to cease DAB transmission was driven by three main factors – the fact that DAB was the least utilised platform in Ireland; that RTÉ is the only Irish broadcaster on the DAB system, and cost avoidance...
More >>
radiotoday.ie - 02.03.2021
RTÉ to close its DAB digital radio stations in major strategy change
RTÉ is to close its digital radio stations including RTÉ 2XM, RTÉ Pulse, RTÉ Gold, RTÉjr Radio & RTÉ Radio 1 Extra as part of a major revised strategy to address key issues facing the organisation. It says costs will need to be reduced by €60 million over three years (2020-2023), in addition to the reduction of 23% delivered by RTÉ between 2008 and 2018. RTÉ says fees paid to its top contracted on-air presenters will also need to be cut by 15%, in addition to the 30+% cuts as agreed in previous years. Over 200 people will need to leave in 2020...
More >>
radiotoday.ie - 07.11.2019
10:00 -
The Kate Brennan-Harding Show