LMFM LIVE - LMFM Radio LIVE - LMFM 95.8 LIVE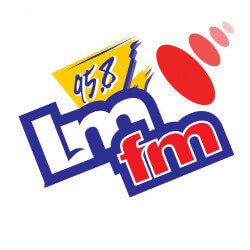 About LMFM
Listen online to the internet radio of LMFM live here, on IrishRadioLive!
LMFM started its broadcast in 1989, in its Drogheda studios, operating as a commercial radio station with analogue availability in several counties. LMFM is in the ownership of the Wireless Group.
LMFM radio won the "IMRO Local Station of the Year 2017" award by its far-reaching programme structure which is a lovely balanced mixture of talkative and music programmes. LMFM's widespread discussions deal with the most diverse topics of news, sports, politics, society and culture, health and fitness, television, movies, arts and education among others, and also locally related news, sports, travel and traffic information are aired through the day. LMFM's playlist is similarly colorful as its speech-related part, so pop from the last 30 years is the regular and main element, but also country, classic, jazz, 80s, chillout songs, new and classic Irish music make the music repertoire complete.
LMFM's mandate is to search new Irish bands and talents, and once per month gives national exposure to them through the radio and its social media network. For details check the offical LMFM site here:
https://www.lmfm.ie/on-air/select-irish/
LMFM's schedule begins the weekdays with "The Breakfast Show with Seamus Farrelly and Chris Murray" from 6am to 9am.
Below the player You can select LMFM's Christmas and Country sister stations!
LMFM radio's music genre: pop, country, classic, jazz, Irish
LMFM radio is available on the traditional analogue way in Co Louth & Co Meath and partly in Counties Dublin, Monaghan and Cavan, for the detailed FM allocation check the Frequencies section below and the Frequency Map! LMFM is distributed digitally without territorial restrictions, we recommend the online radio stream.
LMFM 's slogan: "The Voice of the NorthEast"
Do You see incomplete, outdated or incorrect information on our site? Do You think You know more about a radio? Help us, write to us on Facebook and in exchange we grant You advertisement free use of our site! :)
Contacts
Ashourne, County Meath

-

96.0

FM
Athboy, County Meath

-

96.5

FM
Carlingford, County Louth

-

96.5

FM
County Louth

-

95.8

FM
Drogheda

-

96.5

FM
Dundalk area, County Louth

-

96.5

FM
NE County Meath

-

95.8

FM
Omeath, County Louth

-

96.5

FM
South County Meath

-

95.5

FM
Trim, County Meath

-

96.5

FM
LMFM Frequency map






















































More radios
LMFM comment box
This box is not read by the Radio's staff! So if You would like to ask for a song, or to send a word to the radio presenter, try the
Facebook Box
or
one of the contacts!
Have You liked our Facebook page yet?
Recommended Radios
A continuous mix of classic and hit music to get you through the night.
LMFM's best music mix overnight
06:00 -
The Breakfast Show with Seamus Farrelly and Chris Murray
Catch funnyman Seamus and sidekick Christy
09:15 -
The Michael Reade Show
The show with its finger on the pulse of the northeast
11:00 -
11-1 with Sinéad Brassil
Your favourite mid-morning show
13:30 -
The Late Lunch with Gerry Kelly
A slice of life in the Northeast
15:30 -
The Drive with Eddie Caffrey
All aboard for music and fun
All the songs you love and all the biggest hits!
22:00 -
LMFM Chill with Paul McGuinness
Your favourite chill-out songs