Galway Bay FM - Galway Bay FM News - Galway Bay FM LIVE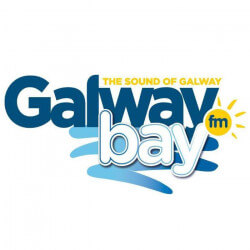 About Galway Bay FM
Listen to the online radio of Galway Bay FM live, which began its broadcasting journey in 1989 under the name "Radio West". Radio West was the first legally operating local radio station in the county. In 1993, it changed its name to its current form. The radio station is owned by Galway Bay FM Ltd. Galway Bay FM skillfully strikes a balance between music and talk in its programme structure. Music enthusiasts can enjoy a variety of tunes, while those hungry for thought get their verbal nourishment. The station's playlist generally features pop music from the last three decades, including current hits. However, in special decade-oriented programmes, you can also hear music from the 80s, and even the 60s and 70s. Additionally, genre-specific programmes delve into Irish country and American country music, as well as traditional Irish music, enriching the station's musical palette. The traditional Irish perspective is not limited to music; the radio station also broadcasts some native Irish language programmes. The broadcaster delivers hourly news bulletins covering local and international news, sports updates, travel information, and weather forecasts. News also features prominently in specific programmes, where local, national, and international affairs are debated, and in-depth analyses broaden the viewpoint. Another extensively explored topic is sports, with sports-related programmes passionately discussing sporting events in the county, Ireland, and the world through commentaries, expert reviews, and analyses. Galway Bay FM awakens its listeners and energizes weekday mornings with "Mollie in the Morning" airing from 6:30am to 9am.

Galway Bay FM slogan: "The Sound of Galway"
Do you see incomplete, outdated or incorrect information on our site? Do you think You know more about the radio? Help us, write to us on Facebook and in exchange we'll reward you with advertisement free use! :)
Contacts - Phone number, SMS, E-mail, Facebook etc.
Aran Islands

-

97.4

FM
Clifden

-

95.8

FM
County Galway

-

96.8

FM
East Galway

-

97.4

FM
Galway City

-

95.8

FM
Gort Area

-

97.2

FM
South Connemara

-

97.4

FM
West Connemara

-

95.8

FM
Galway Bay FM Frequency map
More radios
Galway Bay FM comment box
This box is not read by the Radio's staff! So, if you would like to ask for a song, or send a word to the radio presenter, try one of the
contacts!
News about Galway Bay FM
Learning Waves Journalism Graduate Programme launched for 2023
This year's Learning Waves Journalism Graduate Programme launched this week at Galway Bay FM with the ten students involved, Learning Waves and members of Coimisiún na Meán.
More >>
radiotoday.ie - 07.11.2023
Country Music Stars to hold Appreciation Concert for Galway Radio Presenter
Galway Bay FM Presenter Valerie Hughes is set to be honoured by well known Country Music singers Mike Denver, Brendan Shine and Ronan Collins and many, many more in an Appreciation Concert on Friday August 25th next.
More >>
radiotoday.ie - 03.08.2023
Climate in Focus for Independent Broadcasters
Over 1,200 new programmes focussing on climate change and championing climate action, are to be broadcast in the next year by local and regional broadcasters across Ireland...
More >>
radiotoday.ie - 07.06.2023
07:00 -
Big Bay Breakfast
with Garry Curran
with GBFM News and Sport Team