RTÉ Gold - RTE Gold LIVE - RTE Gold Radio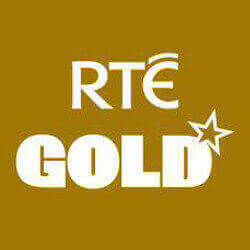 About RTÉ Gold
Listen to the online radio of RTÉ Gold live, which officially launched in 2008 along with RTÉ's other digitally distributed sister stations. It is owned by Raidió Teilifís Éireann (RTÉ), which is Ireland's National Public Service Broadcaster. RTÉ Gold is the flagship station for greatest hits in RTÉ's radio portfolio. However, it offers a bit more than your typical Greatest Hits station. Unlike the usual 70s and 80s selection, RTÉ Radio Gold's musical time-span stretches across five decades, covering the 60s, 70s, 80s, 90s, and even the 00s. While it might seem unusual to talk about the greatest hits of the 90s and 00s, as time passes, the best songs of these decades must be recognized as "greatest hits" for future generations. Whether the broadcaster will be proven right in this endeavor remains to be seen, but it's clear that the station approaches this mission with enthusiasm. In the future, we will be able to determine if it was successful or not. Weekday mornings are enriched with the best pop music from five decades under the careful supervision of Will Leahy from 7am to 10am during "Gold Breakfast with Will Leahy". This show offers a nostalgic journey through the decades of music history.

RTÉ Gold slogan: "The Greatest Hits of All Time"
Do you see incomplete, outdated or incorrect information on our site? Do you think You know more about the radio? Help us, write to us on Facebook and in exchange we'll reward you with advertisement free use! :)
Contacts - Phone number, SMS, E-mail, Facebook etc.
RTÉ Gold frequencies
DigitalTV: Virgin Media - Channel 941, Saorview - Channel 208
More radios
RTÉ Gold comment box
This box is not read by the Radio's staff! So, if you would like to ask for a song, or send a word to the radio presenter, try one of the
contacts!
News about RTÉ Gold
Similar radio stations in other countries
09:00 -
The Gold Lounge with Rick O'Shea
10:00 -
Irelands Biggest Jukebox
19:00 -
20th Century Gold