Solid Gold Radio Ireland - Solid Gold Radio LIVE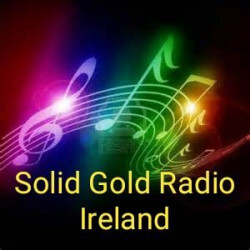 Solid Gold Radio Ireland - 128 Kbps
Smooth Gold Radio Ireland - 48 Kbps
Solid Gold Radio Ireland 2 - 48 Kbps
Solid Gold Radio Network - 48 Kbps
About Solid Gold Radio Ireland
Listen to the online radio of Solid Gold Radio Ireland live which lauched in 2019 as a non-profit online music radio broadcasting from Rathdowney. The broadcaster is in the ownership of Martin Percival.
Solid Gold Radio Ireland's mission is to bring back the best memories from the best decades by the unforgettable hits from the 50s, 60s, 70s, 80s and 90s. This respectable endeavour takes shape in a 24/7 non-stop music broadcast without any unnecessary talk or advertising, so there is no obstacle at all to immerse deep in the greatest hits and oldies of the past decades. As the last century has uncountable musical memories, Solid Gold Radio Ireland provides a multiple music service with Solid Gold Radio Ireland 2, Solid Gold Radio Network and by the newest sister Smooth Gold Radio Ireland, which deliver completely different playlists from the same era, but similarly broadcast exclusively music without any disruption. Each radio's music-repertoire is a carefully selected line-up to be repeat free and colorful as much as possible.

Solid Gold Radio Ireland 's slogan: "The Greatest Hits of All Time"
Do You see incomplete, outdated or incorrect information on our site? Do You think You know more about a radio? Help us, write to us on Facebook and in exchange we grant You advertisement free use of our site! :)
Contacts
Solid Gold Radio Ireland frequencies
The broadcast is distributed only digitally, so it can be followed by its online radio stream.






















































More radios
Solid Gold Radio Ireland comment box
This box is not read by the Radio's staff! So if You would like to ask for a song, or to send a word to the radio presenter, try the
Facebook Box
or one of the
contacts!
Similar radio stations in other countries
Do You like this radio? Recommend it to your friends!