Cork's Red FM 104-106 - Red FM Cork - Corks Red FM LIVE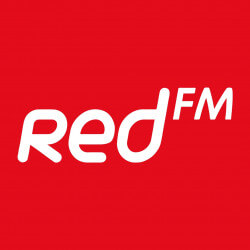 About Cork's Red FM 104-106
Listen to the online radio of Cork's Red FM live, which launced in 2002 in its Bishoptown studios. The broadcaster operates as a local commercial radio station with analogue availability in and around County Cork. The station is in the ownership of Siteridge Ltd.
Red FM Cork is the most youthful among the County's name carrier radios, of course this is no coincidence, because Red FM's primary target age group is the 15-34 segment, and in this age group, the most listened to radio station its home county, and also overcomes the heavyweight national radio broadcasters of Ireland.
For building and preserving this outstanding popularity, the broadcaster composes its programme structure in the most dynamic and exciting way. In the radio's mixture, the first and utmost component is the music which is built from the best hottest-crispiest and some older pop-hits. The middle ingredient is the speech in lively mooded talk-shows, easy-funny chit-chats without serious conclusions - but keeping the atmosphere to continue the music playlist. The last additive is in the mixture just because its mandatory for legally operating radios, the hourly arriving news, sports, travel and weather reports are aired at the lowest possible level. As a bonus spice, traditional Irish music is broadcasted on Sunday from 7pm to 10pm in "Green on Red with Conor Halpin".
The broadcaster energizes the weekday mornings with "Breakfast on Cork's RedFM" led by Ray Foley, Ciara Revins and Ruairi O'Hagan from 6am to 9am. The radio's schedule brings breakfast shows on the weekend too, so on Saturday from 7am to 10am "Saturday Morning with Ciara Revins" sets the dynamics of the weekend, on Sunday from 6am to 8am "Sunday Breakfast" with various presenters attempts to wake up the listeners.

Cork's Red FM 104-106 's slogan: "Cork's Number 1 for Hit Music"
Do You see incomplete, outdated or incorrect information on our site? Do You think You know more about a radio? Help us, write to us on Facebook and in exchange we grant You advertisement free use of our site! :)
Contacts
Bantry

-

105.4

FM
Cobin

-

104.2

FM
Cork City

-

106.1

FM
Fermoy

-

105.4

FM
Kinsale

-

105.2

FM
Mitchelstown

-

105.4

FM
Monkstown

-

104.2

FM
North County Cork

-

105.7

FM
South East County Cork

-

106.1

FM
West County Cork

-

104.5

FM
Youghal

-

105.1

FM
The broadcast is available on the traditional analogue way in Co Cork, and also via the internet, we recommend the online radio stream.
Cork's Red FM 104-106 Frequency map





















































Hits Bits - Ireland's Classic Hits

More radios
Cork's Red FM 104-106 comment box
This box is not read by the Radio's staff! So if You would like to ask for a song, or to send a word to the radio presenter, try the
Facebook Box
or
one of the contacts!
News about Cork's Red FM 104-106
All 32 applications for BAI scheme granted cash
The BAI has given a total of €2.5m to 32 independent commercial radio stations across the country to share awareness and understanding of COVID-19. The special funding initiative was operated by the BAI under the BAI's Sound & Vision 4 Scheme, following a request from the Minister for Communications, Climate Action and Environment, Richard Bruton, TD. Funding recommendations range from €40,000 to €95,000. Successful projects include: ...
More >>
radiotoday.ie - 03.06.2020
iRadio, Beat and Red FM unite for streamed concert
iRadio, Beat 102-103 and Cork's Red FM are coming together to present a special streamed concert called Heroes Aid Live to raise funds for frontline workers while also offering company and entertainment to many listeners. The stations recently approached Heroes-Aid about the concert and the charity was delighted with this additional cross station radio support. The event will take place over the May Bank Holiday weekend – from 7pm to 9pm on Sunday May 3rd, audiences will enjoy a music set from a host of contemporary artists including Gavin James, Keywest, John Gibbons, True Tides, Stephanie Rainey, The 2 Johnnies and Moncrieff...
More >>
radiotoday.ie - 24.04.2020
JNLR: 81% of the population listen to radio every day
The latest radio listening figures show 81% of the population are tuning in every day, which translates into weekday figures of 3.2 million listeners. More than half tune into their local or regional station and 43% listen to a national station. Among the younger, 15 to 34-year market, 71% listen daily. Gabrielle Cummins, Chairperson of the Choose Radio group says access to radio on smart devices is helping radio stay at the top of its game: "The growth in streaming services has revitalised radio advertising and reiterated its relevance to the listener. Access to radio is now...
More >>
radiotoday.ie - 06.02.2020

08:55
Breakfast on Cork's RedFM

08:55
Example - Kickstarts

08:45
Green Day - Basket Case

08:33
BTS - Permission to Dance

08:27
Harry Styles - Watermelon Sugar

08:19
Ava Max - My Head And My Heart

08:12
Ed Sheeran - Bad Habits

08:08
Cee Lo Green - Forget You

07:56
Marshmello, Jonas Brothers - Leave Before You Love Me

07:51
Saint Jhn - Roses (Clean Version)

07:43
Anne-Marie / Niall Horan - Our Song
Get older songs
01:00 -
The Neil Prendeville Show Rewind
06:00 -
Breakfast on Cork's RedFM
Ray Foley, Ciara Revins and Ruairi O'Hagan bring you all the fun, news, sport, entertainment, traffic and more you need to know to wake you up every morning!
09:00 -
The Neil Prendeville Show
Neil Prendeville has been the most prominent voice on radio in Cork over the past 25 years, where he stirs public debate and ignites the opinions and passions of Cork people. If it is happening in Cork, you will hear it first on The Neil Prendeville Show.
12:00 -
More Music with Philip Bourke
This show plays more music in the afternoon than any other radio station. More Music delivers 4 hours of great music alongside great giveaways whilst keeping listeners entertained and updated on all that's happening in Cork.
Dave Mac's Drive will not only keep listeners company on their drive home, RedFM's Total Traffic will provide the most informative traffic updates, what spots to avoid and what routes to take you home quickly.
19:00 -
Red Hits With Izzy
Join Izzy from Monday - Thursday where she will be bringing you all the biggest hits, newest music and the crucial Top 7 @ 7. Send in your requests to 086 8 104 106 or 1850 104 106.
22:00 -
The Late Shift with Kilian Pettit
Kilian Pettit keeps you company until 1am from Monday - Thursday playing you the freshest and best music.