Spirit Radio - Spirit Radio LIVE - Spirit FM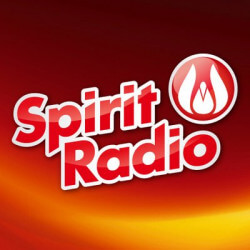 About Spirit Radio
Listen to the online radio of Spirit Radio live, which started its broadcasting in 2011 as an independent "non-profit" radio station in Ballsbridge, later moved to its present studios in Bray.
Spirit Radio is Ireland's Positive sound, bringing you a mix of positive hits & encouraging talk. The station operates as a Christian radio, and builds its programme structure in favor of the faithful. This religious perspective reflects in the playlist and in the programmes too. The Spirit FM playlist is an uplifting selection from the contemporary Christian pop-rock's most inspirational pieces, adult contemporary, hits and also some emotional, spiritually related mainstream pop and spiritual music could jump in. Besides the music, a lot of speech related programmes fill the schedule, and all of the broadcaster's presenters are faithful Christians, so the conversations, and the talks with listeners have a good chance to give the daily supply of spiritual nourishment and strength.
The radio provides national and international news too, and also some talk-shows discuss the most important ones in the viewpoint of the believers and the Christianity.
The weekday mornings of the station are launched with a double show. From 7am to 10am "The Breakfast Show" led by Mark Fennell performs the cold start, and between 10am and 12am "The Morning Show" with Wendy Grace continues to fortify the spirit. On Saturday from 7am to 9am the "Saturday Breakfast" with Holli Breslin guides the listeners towards a hopefully sin-free weekend.

Spirit Radio 's slogan: "Ireland's Positive Sound"
Do You see incomplete, outdated or incorrect information on our site? Do You think You know more about a radio? Help us, write to us on Facebook and in exchange we grant You advertisement free use of our site! :)
Contacts
Athlone

-

90.6

FM
Bray

-

90.1

FM
Carlow

-

90.5

FM
Central Ireland

-

549

AM
Cork City

-

90.9

FM
Drogheda

-

92.1

FM
Dublin City

-

89.9

FM
Dundalk

-

90.4

FM
East Ireland

-

549

AM
Ennis

-

90.3

FM
Galway City

-

91.7

FM
Greystones

-

90.1

FM
Kilkenny

-

93.1

FM
Letterkenny

-

87.7

FM
Limerick City

-

89.8

FM
Naas

-

92.2

FM
Newbridge

-

92.2

FM
North Ireland

-

549

AM
Sligo

-

93.4

FM
Tralee and Castelisland

-

88.0

FM
Waterford City

-

90.1

FM
Wexford

-

94.5

FM
The broadcast is available on the traditional analogue radio on 89.8-92.2FM and on 549AM, and also through the internet without territorial restrictions. We recommend the online radio stream.
Spirit Radio Frequency map






















































More radios
Spirit Radio comment box
This box is not read by the Radio's staff! So if You would like to ask for a song, or to send a word to the radio presenter, try the
Facebook Box
or
one of the contacts!
Similar radio stations in other countries

16:03
Brandt - Heaven can wait (feat. robin stjernberg)

16:03
- 404 Not Found 404 Not Found nginx/1.14.1


14:02
COLTON DIXON - Miracles

13:02
JON REDDICK - God, turn it around

12:02
JASON REEVES - More in love with you (feat. nelly joy)

12:00
- 404 Not Found 404 Not Found nginx/1.14.1

11:01
JEREMY CAMP - Getting started

10:07
CORY ASBURY - The father's house

10:02
- 404 Not Found 404 Not Found nginx/1.14.1
Get older songs
00:00 -
Best of Mornings with Donal
01:00 -
Positive Hits Through The Night
07:00 -
Saturday Breakfast
09:00 -
Best of the Week Interviews
10:00 -
Saturday Magazine
12:00 -
The Big Lunch on Saturday
15:00 -
Saturday Afternoons
17:00 -
Saturday Evenings