Global Irish Radio - Global Irish Radio LIVE
If the online broadcast of Global Irish Radio doesn't start, or lags,
please contact us on the
Contact page
, or try to find the error on the
Troubleshooting page
.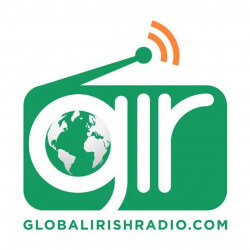 About Global Irish Radio
Contacts - Phone number, SMS, E-mail, Facebook etc.






















































More radios
Global Irish Radio comment box
This box is not read by the Radio's staff! So if You would like to ask for a song, or to send a word to the radio presenter, try the
Facebook Box
or one of the
contacts!
Have You liked our Facebook page yet?

07:23
Westlife - Last Mile of the Way

07:21
Brendan Monaghan - Comin' Home

07:17
Matt Cunningham - The Wild Colonial Boy

07:15
Declan Nerney - Back Home In Roscommon

07:14
Global Jukebox (online-audio-converter.com)

07:11
The Saw Doctors - Galway And Mayo

07:09
Maureen Fitzparick - The Oak Tree


06:59
Patrick Feeney - Don't Forget Me Paris

06:56
Nathan Carter - Wings To Fly
Get older playlist
00:00 -
Kick Covid Country Radio
Lou!
02:00 -
Tom Flannery Show
Repeat
03:00 -
William J. Kelly Irish Hour
William J.Kelly
Claremorris Community Radio
12:00 -
Kick Covid Country Radio
Lou!
20:00 -
Tom Flannery Show
Repeat
23:00 -
Windy City Irish Radio
Mike Shevlin & Tim Taylor