Raidió na Gaeltachta - RnG - RnaG LIVE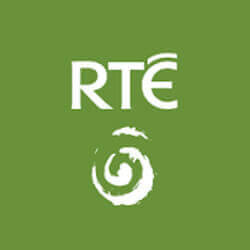 About Raidió na Gaeltachta
Contacts
Athlone

-

93.7

FM
Ballybofey, Donegal

-

94.1

FM
Bantry, SW County Cork

-

93.1

FM
Casla, Galway

-

92.8

FM
Central Mayo

-

93.7

FM
Central N Ireland

-

102.7

FM
Cork City

-

94.1

FM
Cork City and SE County Cork

-

93.6

FM
County Dublin

-

92.9

FM
County Monaghan & Armagh City

-

93.3

FM
Dingle Peninsula, Kerry

-

93.5

FM
Dunquin, Kerry

-

93.1

FM
East Donegal and Derry area

-

93.6

FM
East Ireland

-

93.5

FM
Falcarragh, Donegal

-

93.2

FM
Fermoy, Cork

-

93.8

FM
Kinsale, Cork

-

93.4

FM
Lehinch, Co Clare

-

94.1

FM
Limerick City

-

93.8

FM
Mid Kerry

-

92.8

FM
Mid Tipperary

-

93.4

FM
Mitchelstown, Cork

-

93.0

FM
NE Donegal

-

92.7

FM
NE Ireland

-

102.7

FM
North County Tipperary

-

99.8

FM
North Donegal

-

94.2

FM
North East Wicklow

-

93.9

FM
North Innishowen

-

93.3

FM
North Kerry

-

93.6

FM
North West Ireland

-

92.6

FM
North West Mayo

-

94.3

FM
Northern Ireland

-

92.7

FM
SE Tipperary & N Waterford

-

92.7

FM
South East County Cork

-

92.6

FM
South East Ireland

-

94.0

FM
South West County Cork

-

92.7

FM
South West Ireland

-

94.4

FM
Waterford City

-

92.7

FM
West County Galway

-

93.9

FM
West County Waterford

-

92.9

FM
West Donegal

-

94.0

FM
West Ireland

-

93.2

FM
West Kerry

-

93.9

FM
The broadcast is available on the traditional analogue way, and also on the digital solutions like DigitalTV, and as internet radio on RTÉ Radio player - we recommend the online radio stream.
DigitalTV: Sky and Sky+: Channel 0166, Virgin Media: Channel 905
Raidió na Gaeltachta Frequency map






















































More radios
Raidió na Gaeltachta comment box
This box is not read by the Radio's staff! So if You would like to ask for a song, or to send a word to the radio presenter, try the
Facebook Box
or
one of the contacts!
News about Raidió na Gaeltachta
RTÉ runs Trick Our Street campaign for Halloween
RTÉ radio stations are holding a Halloween extravaganza on October 30th with lots of giveaways across the children. In a year that children across the country can't traditionally Trick-Or-Treat, RTÉ Radio's Trick Our Street campaign offers neighbours a chance to experience Halloween magic together. Everything from hampers filled with Halloween goodies for listeners and all their neighbours from Tesco, to a family trip to Orlando, Florida, will be up for grabs across RTÉ Radio 1, 2FM, Raidió na Gaeltachta and Lyric FM...
More >>
radiotoday.ie - 27.10.2020
Recommended Radios
00:00 -
Scoth na Seachtaine
00:30 -
The Poetry Programme
01:00 -
World Football (BBC World Service)
01:30 -
Science in Action (BBC World Service)
02:00 -
Le Show with Harry Shearer
03:00 -
The Arts Hour (BBC World Service)
04:00 -
The Ray D'Arcy Show
05:00 -
Science Unscripted (Deutsche Welle)
05:30 -
Digital Planet - BBC World Service
09:00 -
Assignment (BBC World Service)
09:30 -
Cartlann Bhóthar na Léinsí
10:00 -
An tSeachtain le Máirín Ní Ghadhra
10:30 -
Voices of the Twentieth Century
10:40 -
Baile an Droichid
11:00 -
Aifreann an Domhnaigh
11:50 -
Today with Claire Byrne
14:00 -
The JK Experience
15:00 -
Robotniks Random Rampage
16:00 -
Shadowplay - Laura-Lee Conboy
18:30 -
An Chéad Ghlúin Eile
20:30 -
Des' Island Discs
23:00 -
Documentary on One - Darkly Grows the Quiet Ivy