Raidió na Gaeltachta LIVE - RnaG LIVE - RnG LIVE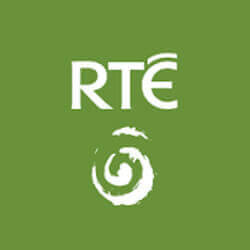 About Raidió na Gaeltachta
Listen online to the internet radio of Raidió na Gaeltachta live here, on IrishRadioLive!
Raidió na Gaeltachta has been launched in 1972, and is in the ownership of Raidió Teilifís Éireann which is Ireland's National Public Service Broadcaster.
Raidió na Gaeltachta is Ireland's traditionalist radio service, which operates completely with the traditional Irish language. RnaG's mandate is to keep the original Irish native language, and Ireland's traditions alive, and so to be the loyal keeper of the Irish nation's identity and memories.
RnaG's programme structure brings a mild mixture of music and talk besides the mandatory news and weather bulletins. RnaG's playlist is built from the traditional Irish music.

Raidió na Gaeltachta music genres: traditional, folk, country

Raidió na Gaeltachta availability: You can tune in your traditional analogue device in Ireland on 93-95FM. For the detailed FM allocation, check the Frequencies section below, and the Frequency map! The digital solutions are also optionable, we recommend the online radio stream.

DAB Digital Radio: Raidió na Gaeltachta/RnaG/RnG (Ireland)

DigitalTV: Sky and Sky+: Channel 0166
Do You see incomplete, outdated or incorrect information on our site? Do You think You know more about a radio? Help us, write to us on Facebook and in exchange we grant You advertisement free use of our site! :)
Contacts
Athlone

-

93.7

FM
Ballybofey, Donegal

-

94.1

FM
Bantry, SW County Cork

-

93.1

FM
Casla, Galway

-

92.8

FM
Central Mayo

-

93.7

FM
Central N Ireland

-

102.7

FM
Cork City

-

94.1

FM
Cork City and SE County Cork

-

93.6

FM
County Dublin

-

92.9

FM
County Monaghan & Armagh City

-

93.3

FM
Dingle Peninsula, Kerry

-

93.5

FM
Dunquin, Kerry

-

93.1

FM
East Donegal and Derry area

-

93.6

FM
East Ireland

-

93.5

FM
Falcarragh, Donegal

-

93.2

FM
Fermoy, Cork

-

93.8

FM
Kinsale, Cork

-

93.4

FM
Lehinch, Co Clare

-

94.1

FM
Limerick City

-

93.8

FM
Mid Kerry

-

92.8

FM
Mid Tipperary

-

93.4

FM
Mitchelstown, Cork

-

93.0

FM
NE Donegal

-

92.7

FM
NE Ireland

-

102.7

FM
North County Tipperary

-

99.8

FM
North Donegal

-

94.2

FM
North East Wicklow

-

93.9

FM
North Innishowen

-

93.3

FM
North Kerry

-

93.6

FM
North West Ireland

-

92.6

FM
North West Mayo

-

94.3

FM
Northern Ireland

-

92.7

FM
SE Tipperary & N Waterford

-

92.7

FM
South East County Cork

-

92.6

FM
South East Ireland

-

94.0

FM
South West County Cork

-

92.7

FM
South West Ireland

-

94.4

FM
Waterford City

-

92.7

FM
West County Galway

-

93.9

FM
West County Waterford

-

92.9

FM
West Donegal

-

94.0

FM
West Ireland

-

93.2

FM
West Kerry

-

93.9

FM
Raidió na Gaeltachta Frequency map






















































More radios
Raidió na Gaeltachta comment box
This box is not read by the Radio's staff! So if You would like to ask for a song, or to send a word to the radio presenter, try the
Facebook Box
or
one of the contacts!
News about Raidió na Gaeltachta
RTÉ runs Trick Our Street campaign for Halloween
RTÉ radio stations are holding a Halloween extravaganza on October 30th with lots of giveaways across the children. In a year that children across the country can't traditionally Trick-Or-Treat, RTÉ Radio's Trick Our Street campaign offers neighbours a chance to experience Halloween magic together. Everything from hampers filled with Halloween goodies for listeners and all their neighbours from Tesco, to a family trip to Orlando, Florida, will be up for grabs across RTÉ Radio 1, 2FM, Raidió na Gaeltachta and Lyric FM...
More >>
radiotoday.ie - 27.10.2020
Recommended Radios
00:00 -
Scoth an Déardaoin
07:00 -
Nead Na Fuiseoige
09:00 -
Príomhscéalta na Nuachta
12:00 -
Príomhscéalta na Nuachta
19:00 -
Cuireadh Chun Ceoil
22:00 -
An Taobh Tuathail