Kick Covid Country Radio - KCC Radio Live - KCC Ireland
If the online broadcast of Kick Covid Country Radio doesn't start, or lags,
please contact us on the
Contact page
, or try to find the error on the
Troubleshooting page
.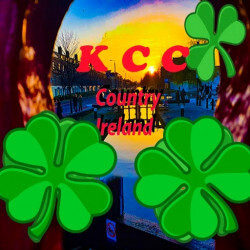 About Kick Covid Country Radio
Contacts - Phone number, SMS, E-mail, Facebook etc.






















































More radios
Kick Covid Country Radio comment box
This box is not read by the Radio's staff! So if You would like to ask for a song, or to send a word to the radio presenter, try the
Facebook Box
or one of the
contacts!
Similar radio stations in other countries

08:34
Stephen Smyth - I Played In the Band

08:31
Gerry Guthrie - A New Moon Over My Shoulder


08:28
The Tumbling Paddies - The Way I Am

08:23
Rodney Crowell - Dancin' Circles Round the Sun (Epictetus Speaks)

08:20
Kimberly Kelly - Some Things Have a Name

08:17
Lisa McHugh - Why Have You Left the One

08:17
- Thanks to Our loyal listeners

08:15
Dottie West & Jim Reeves - Love Is No Excuse

08:11
Jo Dee Messina - It's Too Late to Worry
Get older playlist
20:00 -
Tom Flannery Direct from Chicago
Classic easy listening country to let you relax with a glass before bedtime.