Kick Covid Country Radio - KCC Radio Live - KCC Ireland
If the online broadcast of Kick Covid Country Radio doesn't start, or lags,
please contact us on the
Contact page
, or try to find the error on the
Troubleshooting page
.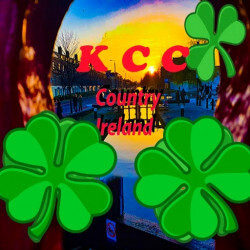 About Kick Covid Country Radio
Contacts - Phone number, SMS, E-mail, Facebook etc.
More radios
Kick Covid Country Radio comment box
This box is not read by the Radio's staff! So if You would like to ask for a song, or to send a word to the radio presenter, try the
Facebook Box
or one of the
contacts!

15:32
The Oak Ridge Boys - Touch a Hand, Make a Friend

15:29
Lauren Mascitti - The Best of Me

15:26
Cash On Delivery - As Good As It Is

15:23
Lauren Mascitti - That's What I Like About You


15:20
Ashley Monroe - Weed Instead of Roses

15:17
Jesslee - Unmeet You

15:13
Presley & Taylor - Choose Me

15:10
Cash On Delivery - Stupidville

15:07
The Bellamy Brothers - Rebels Without a Clue (Re-Recorded)
Get older playlist
00:00 -
Lunch With Lou Repeat
A Lively Mix of New Classic and Crossover Country. Requests and Dedications
A Lively mix of New Classic And Crossover Country
19:00 -
Tom Flannery Direct from Chicago
Classic easy listening country to let you relax with a glass before bedtime.