Kick Covid Country Radio - KCC Radio Live - KCC Ireland
If the online broadcast of Kick Covid Country Radio doesn't start, or lags,
please contact us on the
Contact page
, or try to find the error on the
Troubleshooting page
.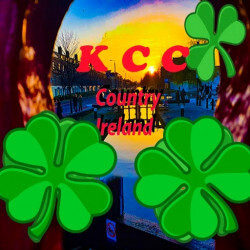 About Kick Covid Country Radio
Contacts - Phone number, SMS, E-mail, Facebook etc.






















































More radios
Kick Covid Country Radio comment box
This box is not read by the Radio's staff! So if You would like to ask for a song, or to send a word to the radio presenter, try the
Facebook Box
or one of the
contacts!
Similar radio stations in other countries
Do You like this radio? Recommend it to your friends!

07:33
Ricky Van Shelton - I'll Leave This World Loving You

07:30
Tanya Tucker - Delta Dawn


07:26
The Three Amigos - Hand Me Down My Bible

07:23
Chapel Hart - You Can Have Him Jolene

07:19
Teea Goans - A Way to Survive

07:17
Glen Campbell - By the Time I Get to Phoenix

07:13
Susan & Gerard - If You Ever Change Your Mind

07:09
Brad Paisley - One Beer Can

07:06
Carlene Carter & Carlene Cater - Sweet Meant to Be
Get older playlist
20:00 -
Tom Flannery Direct from Chicago
Classic easy listening country to let you relax with a glass before bedtime.