WLR FM - WLR FM NEWS - WLR FM LIVE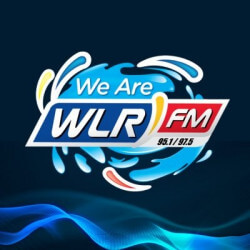 About WLR FM
Listen to the online radio of WLR FM live, which launched officially in 1989, but also operated before as a pirate radio station for a decade. The radio is in the ownership of The Irish Times.
The broadcaster operates as a local commercial radio station which serves primarily the people of its home county as the most important information and music source. WLR FM is a multi-award winner radio station, for example it has won the "Local Station of the Year" title in 2012 at the PPI Radio Awards.
The station's playlist is built from the last 40 years' best pop music, but also country and Irish music appear in specialist programmes. The traditional Irish culture appears not just in music, but in native language programmes too. As a local radio provides the air-time for debates about locally relevant politics, current affairs, community issues and every imaginable topics which could have importance are discussed in the talk shows.
The broadcaster makes the oversleeping impossible on weekdays with its morning show "The Big Breakfast Blaa" from 6am to 10am lead by Vinny and Aoibhin.

The popularity of the country and Irish music selection of the radio made the launch of a spin-off station necessary, so in 2018 the "Absolute Irish" sister station commenced broadcasting, You can launch it below the player!

WLR FM slogan: "We are WLR FM"
Do You see incomplete, outdated or incorrect information on our site? Do You think You know more about the radio? Help us, write to us on Facebook and in exchange we'll reward You with advertisement free use! :)
Contacts - Phone number, SMS, E-mail, Facebook etc.
Ballymacarbry, NE Waterford

-

97.5

FM
East County Waterford

-

94.8, 97.5

FM
Suir Estuary

-

94.8

FM
Waterford City

-

95.1

FM
West County Waterford

-

95.1

FM
The broadcast is available on the traditional analogue way in County Waterford and partly in its surrounding counties, and also by its online radio stream without territorial restrictions.
WLR FM Frequency map
More radios
WLR FM comment box
This box is not read by the Radio's staff! So if You would like to ask for a song, or to send a word to the radio presenter, try the
Facebook Box
or one of the
contacts!
News about WLR FM

04:28
BABY TALK - MICK FLANNERY, SUSAN O'NEILL

04:24
I GET WEAK - BELINDA CARLISLE, SOUNDS OF THE EIGHTIES - 1988

04:24
WLR-IMRO LOCAL STATION OF THE YEAR.

04:20
INSIDE OUT - IMELDA MAY

04:17
IT AIN'T ME - KYGO, SELENA GOMEZ

04:13
THE ARCHITECTS - CONOR QUINN & THE WHITE CHALK


04:06
NINA CRIED POWER - HOZIER

04:03
NEED YOU BACK - ROBERT GRACE

04:00
SCOOBY SNACKS - FUN LOVIN CRIMINALS
Get older playlist
06:00 -
The Big Breakfast Blaa
Start your day with Vinny and Aoibhin on The Big Breakfast Blaa, who bring you plenty of on-air banter, laughter, great music, fantastic competitions, features and much, much more…
The award-winning Déise Today is Waterford's most listened to radio show, with topics that are relevant, diverse, sometimes sad, sometimes funny, and always compelling.
Cruise your way through the afternoon with Geoff Harris whose cheery tones and energy will have you sailing blissfully through that mid-day slump on The Lunchbox!
On The Spin Home, let Ollie fill you in on the happenings of the day and also entertain you with interesting features, competitions and great music to take your mind off the gridlock!
Tune into Geoff Harris on On The Fringe to find out what's happening in the arts and culture scene across Waterford City and County.
Ray C knows his music inside out, and it's reflected in his eclectic mix on The Shift. He combines the best of classic songs with brand new music - the perfect listening backdrop to help you chill out after a long day.
Whether it's been a tough day at the office, a busy day of getting jobs done at home or you're working late, John O'Shea has the perfect soundtrack to your weeknight.