Off The Ball - OTB Sports - OTB AM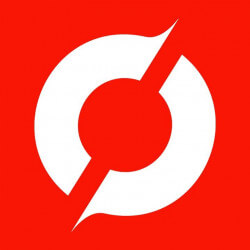 About Off The Ball
Listen to the online radio of Off The Ball live, which was launched in 2019 and is owned by Bauer Media Audio Ireland. The origins of Off The Ball can be traced back to the legendary sports programme "Off The Ball", which has been broadcast on Newstalk radio since 2002 and continues to this day. The radio station covers a wide range of sports-related topics, including popular sports such as football, hurling, soccer, American football, cricket, golf, horse racing and also rugby on Off The Ball. Sports experts provide analyses, conduct interviews, and broadcast live sports events to keep sports enthusiasts updated 24/7.

Off The Ball slogan: "Join The Obsession"
Do you see incomplete, outdated or incorrect information on our site? Do you think You know more about the radio? Help us, write to us on Facebook and in exchange we'll reward you with advertisement free use! :)
Contacts - Phone number, SMS, E-mail, Facebook etc.
More radios
Off The Ball comment box
This box is not read by the Radio's staff! So, if you would like to ask for a song, or send a word to the radio presenter, try one of the
contacts!
News about Off The Ball
Media Central bought by Bauer Media Audio Ireland
Bauer Media Audio Ireland has acquired Irish media sales house Media Central.
More >>
radiotoday.ie - 01.09.2023
Learning Waves' Journalism Graduate Programme returns for 2023
Learning Waves has secured funding for its Journalism Graduate Programme for 2023. The programme will see 10 graduates placed across 10 Independent Radio Stations for a period of 5 months beginning September 2023. The programme involves plenty of hands-on training which will equip the students with the skills to work in...
More >>
radiotoday.ie - 24.04.2023
Similar radio stations in other countries
00:00 -
Repeat: OTB Breakfast
02:00 -
Repeat: Off The Ball
05:00 -
Repeat: OTB Breakfast
07:00 -
Highlights on Off The Ball
07:30 -
LIVE: OTB Breakfast
10:00 -
Highlights on Off The Ball
14:00 -
Highlights on Off The Ball
20:00 -
LIVE: Off The Ball
21:00 -
LIVE: The Football Show
22:00 -
Repeat: Off The Ball