FM104 - FM104 Listen LIVE - FM104 Radio LIVE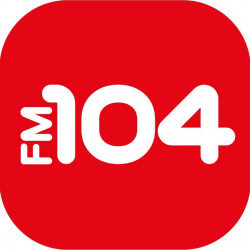 Sounds of Summer - 128 Kbps
About FM104
Listen to the online radio of FM104 live, a commercial local radio station that has been broadcasting from its Dublin studios since 1989. The station is owned by the Wireless Group. FM104 is Dublin's most popular local radio station, featuring the hottest pop hits in its general playlist. Additionally, you can enjoy genres like dance, R'n'B, hip-hop, and reggae in certain specialist programmes. Furthermore, for a dose of nostalgia, the station plays the best music from the 90s and 00s in decade-oriented programmes. FM104 is passionate about supporting Irish talent through the Wireless Group's "Select Irish" initiative, where one musician or band is chosen monthly and given airtime on some of Wireless network's radios. Despite its music-focused content, FM104 also offers talkative programmes throughout the day, with lively youth-oriented talk shows diversifying the programming. Regular bulletins provide news, sports, traffic, and weather updates for the capital city, as well as national and international news and sports coverage to keep listeners informed. Each weekday, the broadcaster ignites Dublin's mornings with the delightful and energizing morning show, "Strawberry Alarm Clock" airing from 6am to 10am.

FM104 slogan: "Dublin's Hit Music Station"
Do you see incomplete, outdated or incorrect information on our site? Do you think You know more about the radio? Help us, write to us on Facebook and in exchange we'll reward you with advertisement free use! :)
Contacts - Phone number, SMS, E-mail, Facebook etc.
More radios
FM104 comment box
This box is not read by the Radio's staff! So, if you would like to ask for a song, or send a word to the radio presenter, try one of the
contacts!
News about FM104
Recommended radios


11:22
Nathan Dawe / Ella Henderson / Joel Corry - 0800 Heaven

11:15
Jax Jones / Mnek - Where Did You Go


10:49
Brad Heidi - Nobody But You (Intro)


10:34
Julia Michaels - Issues

10:31
Anne Marie / Shania Twain - Unhealthy

10:17
Alicia Keys - No One

10:15
Calvin Harris / Sam Smith - Desire
Get older playlist
00:00 -
Dublin's Hit Music
Night owl? Music to get you through!
07:00 -
Now That's What I Call The 90's & 00's with Eamon Duffy
It's the ultimate 90s & 00s show!
09:00 -
Deireadh Seachtaine le Helen Galgey
Our Irish language show with our resident gaeilgeoir, Helen Galgey
11:00 -
The Juice with Sean Munsanje
The latest showbiz, telly and cinema news.
13:00 -
Sunday on 104 with Ciaran Halpin
18:00 -
Big Urban Mix with Frank Jez
Upfront R'n'B & Hip-Hop
The biggest hits live here
22:00 -
Select Irish with Louise Tighe
A phone show with a difference. Live bands, interviews and more!