Downtown Country - Downtown Country Radio LIVE
If the online broadcast of Downtown Country doesn't start, or lags,
please contact us on the
Contact page
, or try to find the error on the
Troubleshooting page
.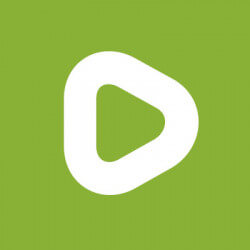 About Downtown Country
Listen to the internet radio of Downtown Country live, which was launched in 2015, as sister station of Downtown Radio. The station is in the ownership of Bauer Radio Ltd., member of the Planet Radio station fleet.
The broadcaster as its name illustrates, compiles its playlist from the country genre from all over the world, for the people of the original homeland of country music. The past's best pieces as well as the present's latest hits are broadcasted, and the emphasis is on the Irish and the American country music, and also country feeling pop hits can appear. News, traffic and travel info, weather reports are also included mainly about the territory of Northern Ireland.

Downtown Country slogan: "The Home of Country Music"
Do You see incomplete, outdated or incorrect information on our site? Do You think You know more about the radio? Help us, write to us on Facebook and in exchange we'll reward You with advertisement free use! :)
Contacts - Phone number, SMS, E-mail, Facebook etc.
Downtown Country frequencies
The broadcast is not available on the traditional analogue way, but on the digital solutions like DAB Digital radio in Northern Ireland, we recommend the online radio stream.






















































More radios
Downtown Country comment box
This box is not read by the Radio's staff! So if You would like to ask for a song, or to send a word to the radio presenter, try the
Facebook Box
or one of the
contacts!
Similar radio stations in other countries

15:05
Gabby Barrett - Pick Me Up

14:56
Joe Nichols - Good Day for Living

14:52
Kenny Chesney - The Boys Of Fall

14:51
Carly Pearce - What He Didn't Do

14:40
Jelly Roll - Son of A Sinner

14:36
Miranda Lambert - Over You

14:34
Chase Rice - Lonely If You Are

14:28
Kip Moore - Running For You

14:24
Travis Tritt - Foolish Pride

14:21
Thomas Rhett ft. Riley Green - Half Of Me
Get older playlist
The biggest country hits for Northern Ireland non stop
Victoria Quinn gets you up and about every morning with the best Country Music, news, weather and traffic & travel
The biggest songs from the biggest names in Country for your mid - morning.
13:00 -
Country Afternoons with David Coleman
3 hours of great country with David Coleman
Stuart Banford getting you home with great country hits and all the latest news, weather and traffic and travel
19:00 -
Classic Country with Big T
Big T brings you the best American Country music through the decades and some of today's new releases, as well as a sprinkling of Irish Country
22:00 -
Downtown Country Chilled
Sit back, relax and enjoy the world's biggest chilled country songs