8Radio - 8Radio Listen - 8 Radio FM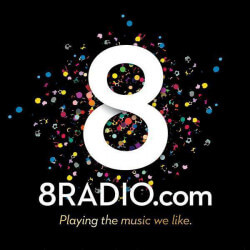 About 8Radio
Contacts - Phone number, SMS, E-mail, Facebook etc.
More radios
8Radio comment box
This box is not read by the Radio's staff! So, if you would like to ask for a song, or send a word to the radio presenter, try one of the
contacts!
News about 8Radio
8Radio calls for DAB licences to be advertised as it celebrates 10th birthday
8Radio.com is asking the new Media Commission to license localised DAB radio multiplexes immediately allowing niche Irish broadcasters access to a low-cost broadcast platform.
More >>
radiotoday.ie - 08.09.2023
Do you like this radio? Recommend it to your friends!

20:42
David Gray - Debauchery

20:37
Parcels - tieduprightnow

20:34
Franc Moody - Dopamine

20:15
Marika Hackman - Driving Under Stars

20:10
Molly Nilsson - Hey Moon


19:56
Indigo Girls - Closer To fine

19:53
Oh Wonder - Livewire

19:50
Supergrass - Mansize Rooster

19:43
Kerbdog - Mexican Wave
Get older playlist
20:00 -
Meine Kleine Nachtmusik with Angela Hughes
22:00 -
Perfect Cadence with Stephen Byrne