Northern Sound - Northern Sound News - Northern Sound LIVE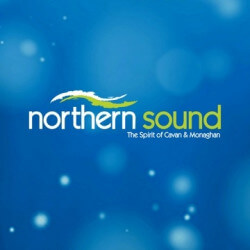 About Northern Sound
Listen to the online radio of Northern Sound live, which commenced its radio service in 1989 alongside its twin station, Shannonside FM. While the two stations occasionally share programmes in their schedules, they also feature their own unique shows. Northern Sound Radio serves as the primary local radio station for counties Cavan and Monaghan and is owned by Radio Kerry Holdings Ltd. The radio station's target audience comprises adults, and as a result, its programming consists predominantly of speech-related content. Operating as a local radio station, it focuses mainly on locally relevant current affairs. The playlist offers a laid-back selection of pop music from the past 40 years, complemented by a generous dose of country and folk music. The station's news bulletins provide coverage of local news, sports, travel, and weather, primarily within its editorial area. Additionally, national and international news are also featured. On weekdays, NorthernSound kickstarts the day from 7am to 9am with "The Breakfast Roll" morning show, hosted by Sean McCaffrey, serving as the perfect appetizer for the day ahead.

Northern Sound slogan: "The Spirit of Cavan & Monaghan"
Do you see incomplete, outdated or incorrect information on our site? Do you think You know more about the radio? Help us, write to us on Facebook and in exchange we'll reward you with advertisement free use! :)
Contacts - Phone number, SMS, E-mail, Facebook etc.
Carrickmacross

-

97.5

FM
Co Monaghan

-

96.3

FM
County Cavan

-

94.8

FM
Kingscourt

-

97.5

FM
North East Cavan

-

96.3

FM
Northern Sound Frequency map
More radios
Northern Sound comment box
This box is not read by the Radio's staff! So, if you would like to ask for a song, or send a word to the radio presenter, try one of the
contacts!
News about Northern Sound
Four new inductees for the IMRO Radio Awards Hall of Fame
The IMRO Radio Awards Committee are bringing in four new members into its Hall of Fame.
More >>
radiotoday.ie - 11.09.2023
Recommended radios

12:24
Finbar Furey - Dan O'Hara

12:20
Kevin Logue - ONLY WORSE

12:14
Robert Mizzell - A Friend In Need

12:10
Foster And Allen - We Owe It All To You

12:07
Mick Flavin - Say it Again

10:55
Sir Neville Marriner - (Mozart) Symphony No.40 in G minor K550


10:48
Cathy Lisa Vard - (Delibes) Flower Duet (Lakme)

10:45
London Philharmonic - (Puccini) O Mio Babbino Caro

10:39
Philharmonia Orchestra - (Beethoven's) Symphony No. 5 in C minor
Get older playlist
00:00 -
Music Through The Night
08:00 -
The Weekend Breakfast Show
Side by Side is a religious programme on your local radio station, Northern Sound. Rev. Father Eamon O'Connor and Rev. Father Tony Gilhooly are the 2 presenters of the show. You can listen live on FM each Sunday from 9am. You can stream it on northernsound.ie. You can also listen to it on your smart speaker.
10:00 -
Sunday Morning Mass
Sunday morning Mass live from the Longford Cathedral each Sunday from 10am on your local radio station Northern Sound. Listen on FM, stream it on Northernsound.ie or on your smart speaker.
Irish favourites presented by Brendan Jermyn is live on your local radio station Northern Sound. The show is available on FM, you can stream it live on northernsound.ie or on your smart speaker.
Sunday Sport is live and kicking every Sunday from 2 to 6pm!! Every inter-county GAA match in the region is live on Sunday through the national league, the championship and the club championship.  Every Sunday we bring you the heart of the action.  Join Dave and the Sunday Sport team  from 2pm!!
Join Vanda Brady every Sunday night at 8pm for My Journey Home. The show celebrates cultural diversity in our region.  My Journey Home features stories and music of a wide range of people from different nationalities and backgrounds; they have come to the Shannonside Northern Sound region to make it their home. Did they come by choice, by necessity, luck or by accident? The show is available on FM.  You can also stream it live on northernsound.ie or on your smart speaker.  And to hear past episides check out our podcast page.  You can access the Northern Sound podcast page by clicking here. My Journey Home is repeated on Tuesday from 8pm to 9pm.
21:00 -
The Heathery Breeze
The Heathery Breeze is a weekly programme completely devoted to Irish traditional music and song; the real music of Ireland!  It hs been broadcast weekly on Shannonside Northern Sound since 1990.  The programme is presented by Paddy Ryan every Sunday night from 9 to 10pm. During the years Paddy has been receiving messages and requests from people in several countries around the world not just in Ireland and our neighbours in Britain.  People have been in touch with Paddy from such faraway countries as Japan, Australia, New Zealand, Argentina and Brazil, Cuba, Mexico and the United States.  People have also been in touch from  Canada, Denmark, Germany, Holland, Poland, Switzerland, Italy, Kenya and many many more. As well as music and song we also provide information on the many traditional music events and festivals.  We also have musical guests live in studio from time to time.  Join Paddy on The Heathery Breeze every Sunday night from 9pm.
Airs and Praises is a weekly programme presented by Rev. Jean Mackerel. Join us every Sunday between 10 and 11pm on Northern Sound radio. Tune in on FM, stream it on northernsound.ie or on your smart speaker.
23:00 -
Music Through The Night