Galway Bay FM - Galway Bay FM News - Galway Bay FM LIVE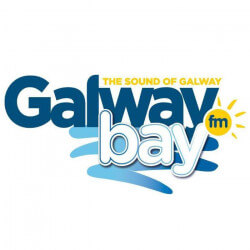 About Galway Bay FM
Listen to the online radio of Galway Bay FM live, which began its broadcasting journey in 1989 under the name "Radio West". Radio West was the first legally operating local radio station in the county. In 1993, it changed its name to its current form. The radio station is owned by Galway Bay FM Ltd. Galway Bay FM skillfully strikes a balance between music and talk in its programme structure. Music enthusiasts can enjoy a variety of tunes, while those hungry for thought get their verbal nourishment. The station's playlist generally features pop music from the last three decades, including current hits. However, in special decade-oriented programmes, you can also hear music from the 80s, and even the 60s and 70s. Additionally, genre-specific programmes delve into Irish country and American country music, as well as traditional Irish music, enriching the station's musical palette. The traditional Irish perspective is not limited to music; the radio station also broadcasts some native Irish language programmes. The broadcaster delivers hourly news bulletins covering local and international news, sports updates, travel information, and weather forecasts. News also features prominently in specific programmes, where local, national, and international affairs are debated, and in-depth analyses broaden the viewpoint. Another extensively explored topic is sports, with sports-related programmes passionately discussing sporting events in the county, Ireland, and the world through commentaries, expert reviews, and analyses. Galway Bay FM awakens its listeners and energizes weekday mornings with "Mollie in the Morning" airing from 6:30am to 9am.

Galway Bay FM slogan: "The Sound of Galway"
Do you see incomplete, outdated or incorrect information on our site? Do you think You know more about the radio? Help us, write to us on Facebook and in exchange we'll reward you with advertisement free use! :)
Contacts - Phone number, SMS, E-mail, Facebook etc.
Aran Islands

-

97.4

FM
Clifden

-

95.8

FM
County Galway

-

96.8

FM
East Galway

-

97.4

FM
Galway City

-

95.8

FM
Gort Area

-

97.2

FM
South Connemara

-

97.4

FM
West Connemara

-

95.8

FM
Galway Bay FM Frequency map
More radios
Galway Bay FM comment box
This box is not read by the Radio's staff! So, if you would like to ask for a song, or send a word to the radio presenter, try one of the
contacts!
News about Galway Bay FM
Country Music Stars to hold Appreciation Concert for Galway Radio Presenter
Galway Bay FM Presenter Valerie Hughes is set to be honoured by well known Country Music singers Mike Denver, Brendan Shine and Ronan Collins and many, many more in an Appreciation Concert on Friday August 25th next.
More >>
radiotoday.ie - 03.08.2023
Climate in Focus for Independent Broadcasters
Over 1,200 new programmes focussing on climate change and championing climate action, are to be broadcast in the next year by local and regional broadcasters across Ireland...
More >>
radiotoday.ie - 07.06.2023
07:00 -
The Best of the Galway Talks 2 with Keith Finnegan
Join Keith Finnegan every weekday from 9am to 12 midday for your current affairs. For all your information on news and events relevant to Galway plus much more, tune into 'Galway Talks with Keith Finnegan" every weekday morning from 9am to 12 midday. Play your part by sending us your thoughts and comments.
08:00 -
The Feel Good Breakfast with Marc Roberts
The Feel Good Factor is exactly what it says on the tin – feel good music from the last three decades, and presented in an upbeat, always bubbly manner from our Marc Roberts!
11:00 -
The Wagon Wheel with Valerie Hughes
The Wagon Wheel plays all that's great in country music with fantastic competitions.
13:00 -
The Sunday Sports Show with Ollie Turner
Our flagship Saturday afternoon show provides a fluid mix of sport, music chat and debate. A Sports programme that brings you the best in local, national and international sport between 1pm and 6pm with live commentaries, reports and features throughout the afternoon.
18:00 -
Cad Déarfá le Gaillimh with Diarmuid Ó Conchubhair
An Irish language programme featuring music, arts and events, sport, entertainment and featuring 'Ar an tSráid' vox pops.
19:00 -
The Full Time Whistle with GBFM Sports Team
The Full Time Whistle sports show broadcasts on Sunday evenings from 7pm to 8pm. The Full Time Whistle features match reports and reaction from all the weekend's sport, local, national and international. If you missed any of the action or if you are on your way home from a match The Full Time Whistle delivers up to the minute results, top analysis and sideline interviews straight to your device.
20:00 -
The Half Door with Kevin Rohan
Kevin Rohan, talented musician and music archivist, brings a wealth of knowledge and enthusiasm to his Sunday morning show The Half Door. Wake up to his unique selection of personal recordings including historic live sessions, monologues and interviews, some of which have never been broadcast before. The Half Door – your Sunday morning mix of the very best in traditional Irish Music.
21:00 -
Jimmy Higgins Jukebox with Jimmy Higgins
The smooth, silky tones of Jimmy Higgins slides you gently into Sunday morning with velvety classics from the Kings of Cool, The Rat Pack and the Crooners – Sinatra, Tony Bennet, Bobby Darin and Ella Fitzgerald. Add a dash of jazz to your morning with music from the movies and musicals, swing into the rest of the day with musical memories from the 50's and 60's Rock n' Roll with Elvis, the Beatles and Bacharach, plus Cilla, Dusty, and Bing.
22:00 -
The Nightfly with Donal Mahon
Mon – Fri 10 -12 midnight The Nightfly with Donal Mahon – where day meets night across Galway Bay. Donal Mahon presents 'The Nightfly' a proper late night radio show that delivers a perfect combination of chat and features to the midnight hour with a playlist of soothing sweet music to recalibrate your mood. Regular features include 'classic album of the week' 'picture perfect' and interesting observations about Galway and beyond all punctuated by some familiar songs. 'The Nightfly' is night time radio as it should be, where listeners share opinions and ideas on everyday topics or simply lend an ear, relax and enjoy your soundtrack into the night.